Arena 8IW
8-Inch In-Wall Loudspeaker
Sold from 2015 until now
Getting started with your Arena 8IW
Product Specifications
Mounting Depth

3-13/16" (97mm)
Compatible Wall Material Thickness

0.5" – 2.0" (130mm – 250mm)
Shipping Units of Measure

Each
Warranty

5 Years
Pre-Construction Bracket Part number

PCK8
Back Box Part Number

FBB8
Impedance

8 ohms
Recommended Amplifier Power

100W
Frequency Response

30Hz - 20kHz
Loudspeaker Sensitivity:88dB 2.83V @ 1m
Low Frequency Driver Size and Material

8" (203mm) Polycellulose Woofer
High Frequency Driver Size and Material

1" (25mm) Silk-Dome Tweeter
Cutout Dimensions

(H x W)
Grille Finished Dimensions

(H x W)
Arena 8IW
The nearly invisible JBL Arena architectural series speaker, seamlessly built into your custom home audio installation, immerses you in full, room-filling JBL sound.
No, in-ceiling speakers cannot be used in the wall due to speaker dimensions. A wall is not deep enough to accommodate the depth of an in-ceiling speaker. For in-wall speakers, you can install them in the ceilings without any depth issues. However, for quality listening, we recommend using architectural speakers according to their intended purpose.

Was this helpful?

Thank you for your feedback!

Apart from the driver materials, both the Studio 2 and Arena architectural speakers are quite the same. However, the Studio 2 series does deliver better high frequency versatility, thanks to the pivoting and level adjusting feature for the tweeter. The pivoting feature allows you to position/direct the tweeter toward the listening area. The level adjusting feature allows you to tune the high frequency (Zero to -3dB) as needed. These features are also available on select Harman Luxury Architectural speakers (Revel) as well.

Was this helpful?

Thank you for your feedback!

In-wall speakers will work better for stereo listening because the speaker will be facing directly at you instead of above you. Note: Stereo imaging requires the listening position ("sweet spot") to be dead center, equal distance, from the front left and right speakers.

Was this helpful?

Thank you for your feedback!

All of our in-wall/in-ceiling speakers are designed to be used in a wall without the need for a back-box. The specs provided are based on no back-box. However, when adding a back-box (really only possible when doing new construction), you will improve the low frequency response a bit, getting a tighter bass response.

Was this helpful?

Thank you for your feedback!
Images & Videos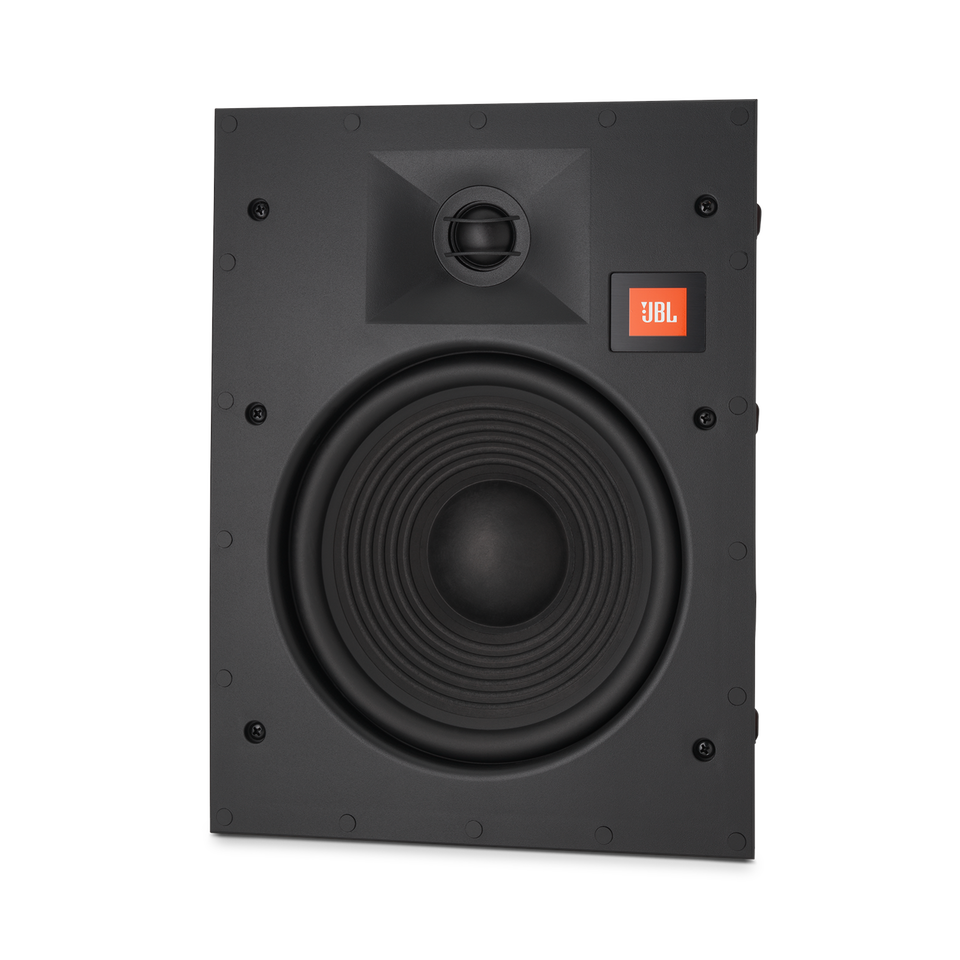 Can't find what you're looking for?
Call Us
Talk to a support agent
Call us now at: (800) 336-4525

Mon - Fri: 9:00 am - 11:00 pm (ET)
Sat - Sun: 9:00 am - 5:00 pm (ET)
Chat With Us
Mon - Fri: 9:00 am - 11:00 pm (ET)
Sat - Sun: 9:00 am - 5:00 pm (ET)