HTI 88
Dual 8 inch (200mm) In-Wall Passive Subwoofer
Được bán từ 2005 đến 2009
| | |
| --- | --- |
| Sản phẩm tiền nhiệm: | AS SUB |
| Made in: | China |
Thông số sản phẩm
Frequency Response

30Hz – 100Hz (-6dB)
Recommended Amplifier Power (RMS)

250 Watts per channel
Nominal Impedance

8 ohms per woofer
Sensitivity (2.83 volts @ 1 meter)

94dB both woofers driven
Crossover Frequency(ies)

100Hz, 2nd order
Low-Frequency Transducer (Woofer)

Dual 8 inch polymer-coated aluminum cones w/rubber surrounds
MSRP U.S.

$499.95 per pair
Maximum Recommended Amplifier Power

250W
Nominal Impedance

8 ohms
Frequency Response

30Hz - 100Hz (-6dB)
Mounting Cutout Width (mm)

254
Weight (lb)

17
Weight (kg)

7.7
External Height (in)

20-7/16
Mounting Depth (in)

3-7/8
Mounting Depth (mm)

98
External Width (in)

11-7/16
Mounting Cutout Height (in)

18-5/16
External Width (mm)

290
Mounting Cutout Height (mm)

465
External Height (mm)

518
Mounting Cutout Width (in)

10
Plate Size (W x H)

11-7/16 inch x 20-7/16 inch (290mm x 518mm)
Mounting Depth

3-7/8 inch (98mm)
Weight

17 lb (7.7kg) (per speaker)
Cutout Dimensions

10 inch x 18-7/8 inch (254mm x 480mm)
Low-Frequency Transducer

Dual 8" polymer-coated aluminum cones w/ rubber surrounds
Introducing the all-new HTI88 in-wall subwoofer which combines superb sonic performance with outstanding installation flexibility, making it ideal for a wide variety of custom-installation home theater applications. The HTI88 features dual high-power 200mm (8 inch) aluminum-cone woofers with cast-aluminum frames, heavy-duty voice coils with Kapton formers and additional enhancements, to deliver outstanding clarity and definition down to 35Hz. With separate inputs for each subwoofer, the HTI88 can operate in stereo or mono mode, or use two HTI88 subwoofers in your system, one for each channel. Optional back box available for HTI88 subwoofer.
Hình ảnh & Video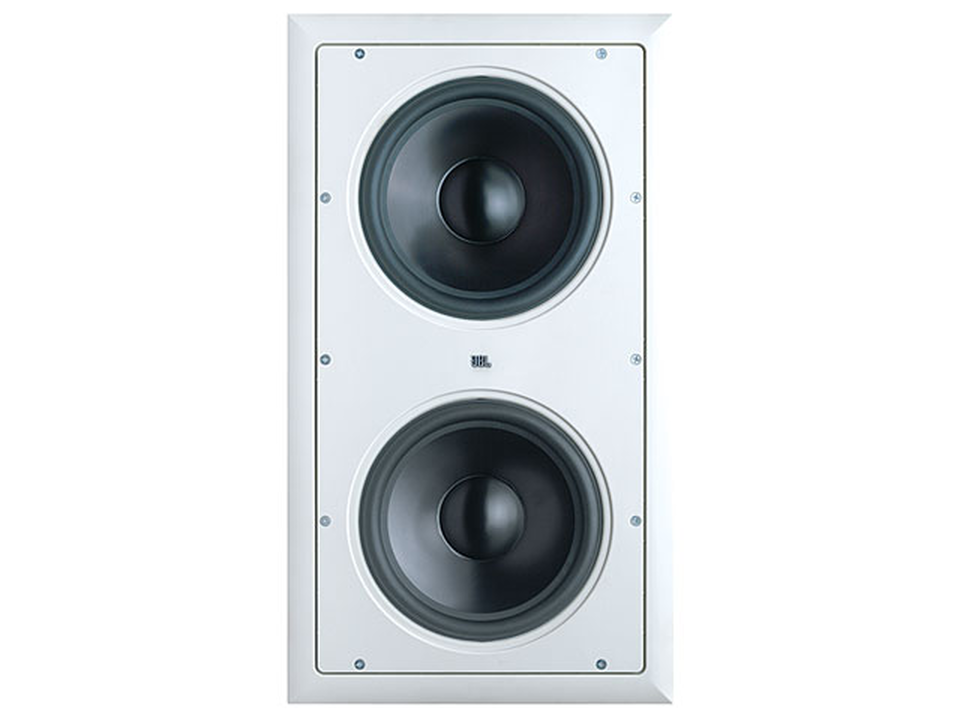 Không tìm được thứ bạn cần?
Gọi cho chúng tôi
Nói chuyện với chuyên gia về sản phẩm Gọi cho chúng tôi ngay theo số 028 3 9972 675


(08:30 - 18:00)
Gửi email cho chúng tôi
365 ngày một năm

Chúng tôi sẽ trả lời trong vòng một ngày làm việc.
Gửi email cho chúng tôi