Studio L820
4-way, 6" mirror image satellite speakers
Getting started with your Studio L820
Product Specifications
Sensitivity

90dB
Frequency Response

55Hz-40kHz
Nominal Impedance

8 Ohms
Hang a masterpiece on your wall.
Bring professional, full spectrum studio sound home. The L820 has floor-rattling bass with a Polyplas™ woofer, an oversized Kapton® voice coil, and a HeatScape™ motor that delivers exceptional power handling. The proprietary Elliptical Oblate Spheroidal (EOS) Waveguide make any seat the best in the house. Mount them on the wall, sit where you want.
Stiffer cones deliver more uniform pistonic motion for deeper, tighter bass and improved midranges. PolyPlas™ gives maximum impact JBL® audio. You'll experience serious, feel-it-in-your-bones bass and true sound that does justice to the artist's original performance.
The HeatScape™ motor structure envelops the voice coil with a large ceramic magnet and steel frame that protects the voice coil by dissipating heat. This increases power handling and gives you extremely low levels of harmonic distortion.
A thin, but rigid, 1" pure titanium-laminate dome tweeter delivers accurate high frequency response, even when the volume is cranked up. A Mylar® dome makes way for open, smooth spacious sound, and a seamless transition between the middle and high frequencies.
Elliptical Oblate Spheroidal TM (EOS) Waveguides, originally developed for JBL® Pro LSR studio monitors, disperse clean, high frequency sound more precisely across a wider listening area. There's no "sweet spot." Sit wherever you want.
By taking the shortest possible route from the input terminals to the transducers – simplifying and shortening the path – this proprietary crossover design means you hear everything your TV and music source can dish out.
From 55Hz to 40kHz, nothing is over- or underemphasized. You get a true, full sound range from deep bass tones to ultra-high frequencies.
Images & Videos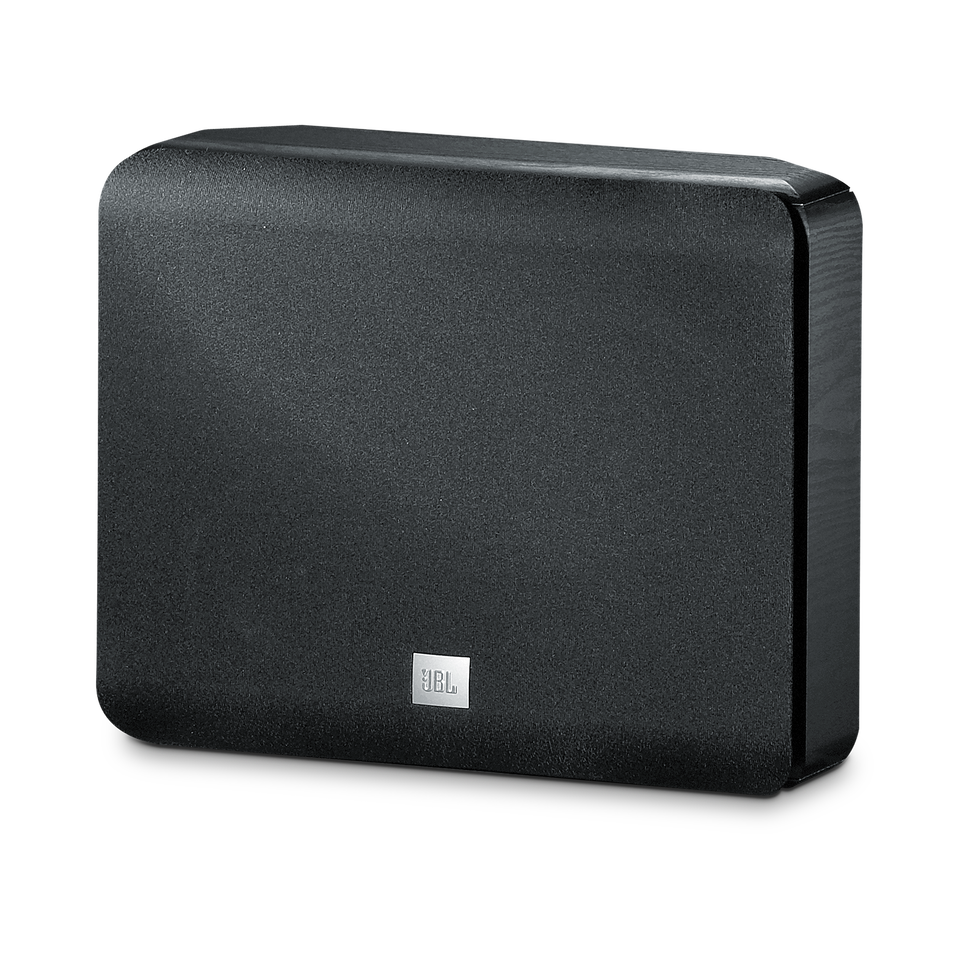 Can't find what you're looking for?
Call Us
Talk to a support agent
Call us now at: (800) 336-4525

Mon - Fri: 9:00 am - 11:00 pm (ET)
Sat - Sun: 9:00 am - 5:00 pm (ET)
Chat With Us
Mon - Fri: 9:00 am - 11:00 pm (ET)
Sat - Sun: 9:00 am - 5:00 pm (ET)