JBL Wireless Microphone Set
Wireless two microphone system
Getting started with your JBL Wireless Microphone Set
Product Specifications
Distance between transmitter and receiver :>10m
Polar pattern

Cardioid
Frequency response

65 Hz-15kHz
Signal-to-Noise(S/N) ratio:60 dBA
UHF frequency band:470-960MHz(depends on SKU)(EU 657-662MHz)
THD:0.5%, typical
Dynamic range:100 dB A-weighted, typical
Transmitter transmitting power:<10 mW, typical
Receiver input:1/4"(6.3 mm) unbalanced
Receiver maximum Output Level:-13dBV,typical
Receiver rechargeable Battery:Lithium-ion Polymer 3.7WH(Equivalent to 3.7V, 1000mAh)
Receiver charge time :2 hours @5V/1A
Receiver battery Playtime:Up to 6 hours
Microphone battery

4 x AA alkaline (included)
Dimensions (W x H x D)

Microphone Φ50 x 233mm/1.95"x 9.16"; Receiver 70mm x 80mm x 20mm/2.75"x3.14"x0.78"
Weight

Microphone 235g/0.52lb;Receiver
Sing along with incredible voice clarity and Original JBL Pro Sound
It's time for you to take center stage. JBL wireless mics deliver Original JBL Pro Sound with crystal clear vocal clarity and detail. Sound your best and hit the high notes with no distortion or delay. Just plug the wireless dual-channel receiver into your speaker, turn on the mics, and you're ready to shine. Easy replaceable AA batteries, so you can belt every note until the sun comes up. Time for a duet? You'll hear both mics blended perfectly through your speaker. Get ready for the spotlight.
The crystal clear clarity from the JBL wireless mics means no jamming, delay or distortion. Your voice will sound on point, with the backing of incredible Original JBL Pro Sound.
There's no need to fly solo, unless you want to take center stage of course. Connect two wireless microphones together and hear both voices blended perfectly through the speaker for up to 6 hours of playtime.
When you want to be heard, you want to be heard now. The JBL wireless mics have a super simple setup. Just turn on the receiver and wireless microphone and you're good to go instantly.
JBL wireless mics come with easy replaceable AA batteries, so get your groove on all night long.
Use JBL wireless mics on a speaker with a mic input, but for the best experience, add-on to any of the JBL PartyBox speakers.
To successfully connect the JBL Wireless Microphone Set to a Partybox, connect the supplied 6.3mm jack dongle to the Partybox's Microphone Input. Now turn on the dongle and the Partybox. The dongle's Power button light should stay lit, if the light turns off or does not stay lit it is off and needs to be charged with the provided USB cable.*

Now turn on one or both microphones as required and increase the Mic volume and gain to the desired level. The LED screen will show a channel number 'CH-1', 'CH-2', etc. The channel number is not changeable manually, and may change between power cycles, but all channels will connect automatically to the dongle. If the LED screens do not show a channel number, the batteries in the microphones need to be replaced.

*Charging the dongle while in use is not recommended and will likely cause unwanted interference.

Was this helpful?

Thank you for your feedback!

You can connect two of the same Partybox models (e.g. 2 x Partybox 310, or 2 x Partybox 100) together in TWS Mode by pressing and holding the Bluetooth button on both speakers for 5 seconds, or by pressing the dedicated TWS buttons on the rear panels of both speakers on the Partybox 110, 310 and 710. It is possible to pair two different Partybox models together using a wired connection (e.g. 1 x Partybox 310 and 1 x Partybox 100). It is also possible to pair two Partybox different models wirelessly in Party mode, however this is only possible with the newer Partybox models - the Partybox 110, 310 and 710. The Partybox 200 & 300 can be paired in TWS mode as they are the same model apart from the presence of a battery in the Partybox 300. If you connect an instrument or microphone to one Partybox speaker while using TWS, the instrument or microphone connected to one speaker will be reproduced by this speaker alone. You will not hear the instrument or microphone in both speakers. If it is necessary to have instruments reproduced by two or more PartyBox speakers, it is possible to use an RCA or aux cable – connected from the RCA, aux or daisy chain outputs on the speaker that the instrument or microphone is connected to, wired to the RCA, aux or daisy chain input of the secondary speaker. Alternatively a small mixing console can be used - connecting audio sources to this mixer and sending the mixed audio signal to the speakers with a wired connection.

Was this helpful?

Thank you for your feedback!
Images & Videos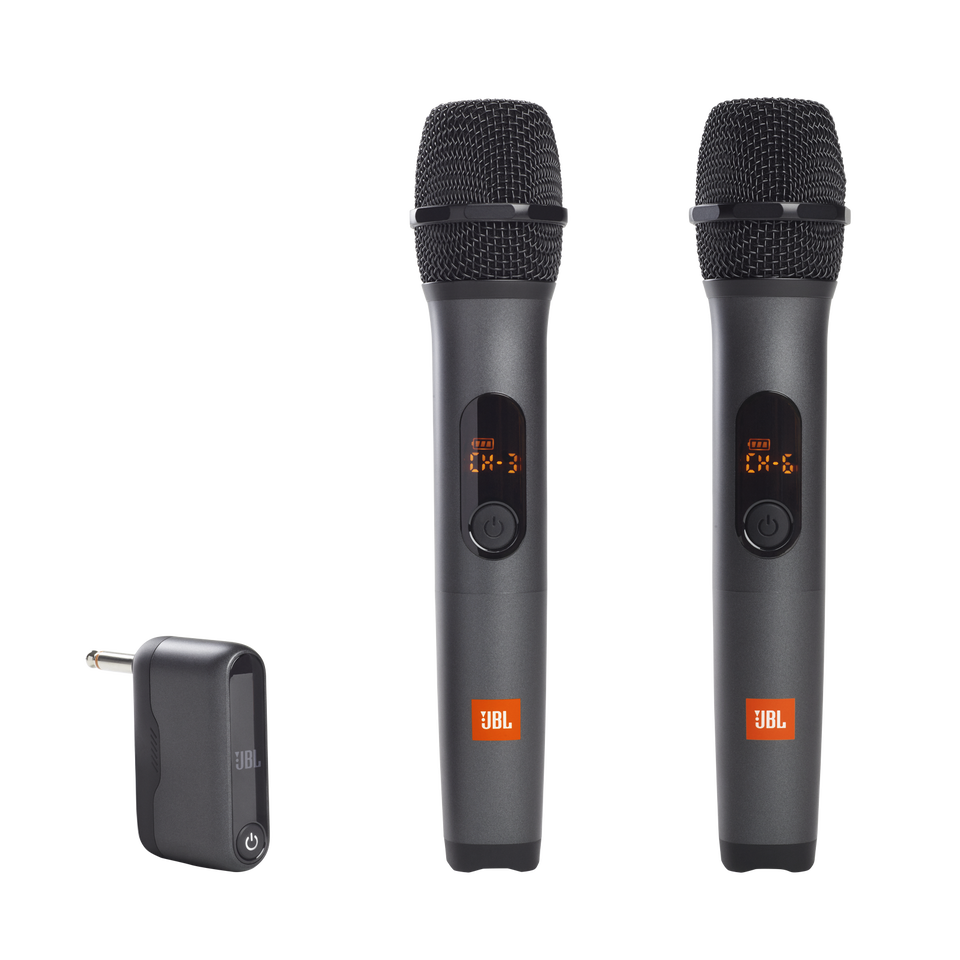 Can't find what you're looking for?
Call Us
Talk to a support agent
Call us now at: (800) 336-4525

Mon - Fri: 9:00 am - 11:00 pm (ET)
Sat - Sun: 9:00 am - 5:00 pm (ET)
Chat With Us
Mon - Fri: 9:00 am - 11:00 pm (ET)
Sat - Sun: 9:00 am - 5:00 pm (ET)