Cinema BD100
A 5.1-channel home theater system with 3D Blu-ray Disc receiver
Getting started with your Cinema BD100
Product Specifications
Power consumption

90W
Full-range transducer

2-1/2" (63.5mm)
System Frequency Response

20Hz-20kHz
Power Consumption (Full Power/Idle)

90W
Amplifier Power (RMS)

300W
Power Consumption (Standby)

100V-240V AC, 50/60Hz
Subwoofer Low-Frequncy Transducer

5-1/4" (133mm) cone
Subwoofer_Enclosure Type

Bass-reflex
Speaker Midrange Transducer

2-1/2" (64mm) cone
Satellite Midrange Transducer

2-1/2" (64mm) cone
Complete, versatile, 5.1-channel home theater system in one box.
Easy to set up and operate, the JBL® Cinema BD100 proves that a home theater system doesn't have to be complicated to be compelling. It includes a 3D Blu-ray Disc™ receiver with a built-in six-channel amplifier, a subwoofer, a center-channel speaker and four satellite speakers. We've voice-matched the speakers for a superior surround-sound experience and included integral color-coded wires to simplify setup. With Dolby® TrueHD and DTS-HD Master Audio™ decoding, the Cinema BD100 delivers movie sound as the moviemakers intended. Its Dolby Pro Logic® II turns any stereo source into a full surround experience. Bluetooth® connectivity lets you stream audio wirelessly from any Bluetooth device. A front-panel USB port lets you play audio from USB sticks, while a DLNA®-compatible network connection streams content from other devices on your home network. The system even streams entertainment from the YouTube™ and Pandora® content service, among others. For over 60 years, JBL engineers have crafted the precise, naturally articulated sound found in cinemas, arenas and recording studios around the world. That legendary JBL sound now enhances your home theater experience with a complete, 5.1-channel system. The Cinema BD100 is all you need to turn your TV into a versatile home entertainment system.
The Cinema BD100's four satellite speakers feature 2-1/2-inch (63.5-millimeter) full-range, magnetically shielded transducers that are voice-matched with each other and the center speaker for exceptional surround-sound performance. Despite their compact size –7 inches (180 millimeters) by 3-1/4 inches (83 millimeters)– these satellites deliver a room-filling sound.
Explosions and car chases may quicken the pulse, but dialogue tells a movie's story. Featuring a 2-1/2-inch (63.5 millimeter) full-range, magnetically shielded transducer, the Cinema BD100's center-channel speaker delivers dialogue with clarity so that you hear every romantic, funny or frightening word.
A subwoofer can be the difference between merely watching a movie and being immersed in it. The Cinema BD100's subwoofer features a 5-1/4-inch (133-millimeter) transducer that produces the powerful low frequencies that give each scene realism.
The Cinema BD100 receiver complements the stunning visual clarity of movies on Blu-ray Disc with powerful bass and full-range JBL sound across 5.1 channels. It also plays DVD, DVD-R/-RW, DVD+R/+RW, CD and CD-R/-RW discs.
The Cinema BD100 receiver plays high-resolution film soundtracks in their native formats – including Dolby TrueHD and DTS-HD Master Audio coding – so you hear the sounds that filmmakers intended.
You could settle for stereo, but why? Dolby Pro Logic II turns any stereo source, including MP3s or YouTube videos, into a full surround experience. You don't just listen to your entertainment, you're enveloped by it.
The Cinema BD100 is DivX Certified® to play DivX® and DivX Plus® HD (H.264/MKV) video up to 1080p. So you can enjoy high-definition video content and make the most of your flat-panel TV.
Audio Return Channel sends high-quality audio from sources that are directly connected to your TV (such as Netflix™ videos) to the Cinema BD100 receiver to give you high-quality sound through the Cinema BD100 speakers. No extra connections are required.
The Cinema BD100 lets you stream high-fidelity audio from any Bluetooth-enabled device, including smartphones and tablets. So your playlists can fill your entire room, not just your headphones.
You shouldn't need an engineering degree to set up a home theater system. Integral color-coded speaker wires and intuitive on-screen menus make the Cinema BD100 system as easy to set up and use as it is to enjoy.
A home theater system isn't just about movies. The Cinema BD100 enables you to stream entertainment from sources such as the YouTube and Pandora sites. (Note: Streaming services are region-dependent.)
The Cinema BD100 lets you stream audio content from DLNA-compatible devices on your home network. This feature provides easy access to all your audio entertainment – with audio quality that is superior to that of the networked devices themselves.
Images & Videos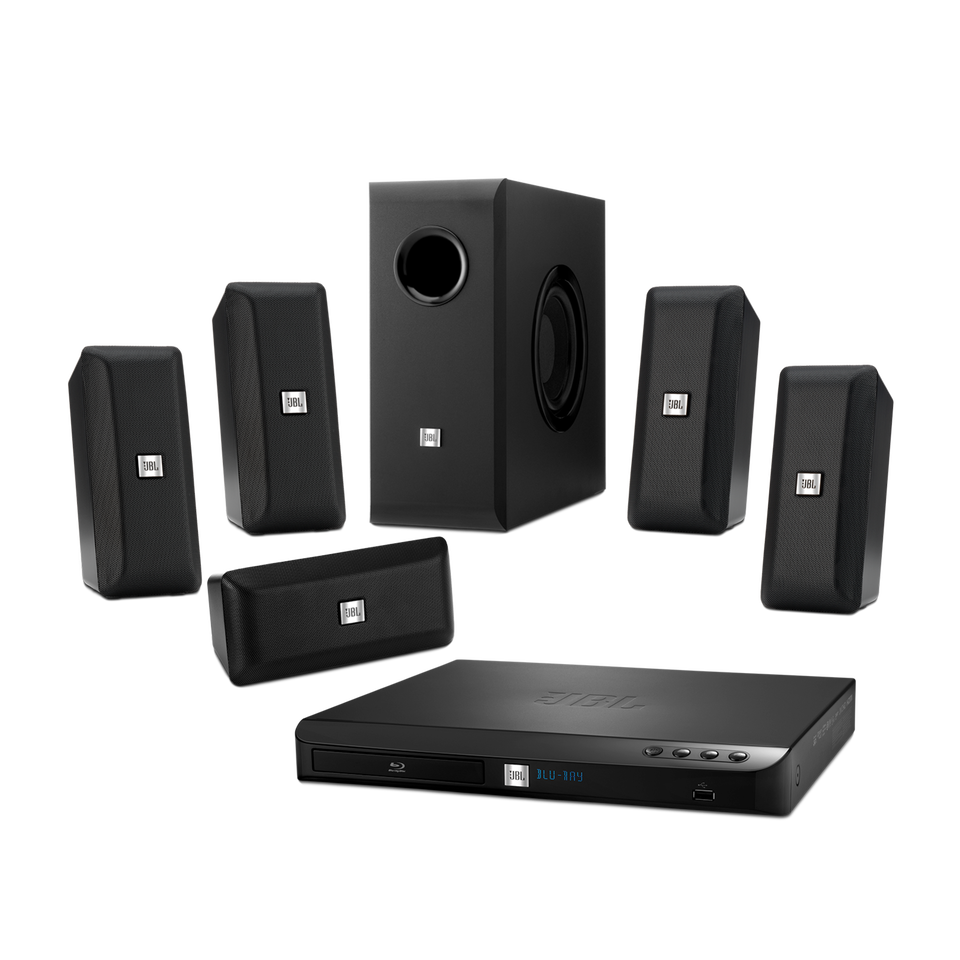 Can't find what you're looking for?
Call Us
Talk to a support agent
Call us now at: (800) 336-4525

Mon - Fri: 9:00 am - 11:00 pm (ET)
Sat - Sun: 9:00 am - 5:00 pm (ET)
Chat With Us
Mon - Fri: 9:00 am - 11:00 pm (ET)
Sat - Sun: 9:00 am - 5:00 pm (ET)