endure bt
Secure Fit Wireless Earphones
Product Specifications
Frequency response

20Hz-22kHz
Type

Bluetooth wireless
Dynamic Drivers (mm)

11.5
Guaranteed Never to Hurt or Fall Out
Introducing JBL Endure. Secure fit sport headphones designed with a comfortable behind the neck band and one of the longest battery lives on the market- up to 17 hours. This extended battery life paired with JBL Endure's legendary ergonomic fit makes these wireless headphones ideal for any athlete. Designed to fit and be comfortable during any activity, JBL Endure has a slender lightweight band that flexes for optimal comfort and a secure fit. Athletes will also enjoy JBL signature sound, intuitive integrated controls for music and calls, and a sweat proof design.
Connect wirelessly to most Bluetooth enabled devices to bring a new level of freedom and mobility to your workouts.
Power a weeks worth of workouts with the JBL Endure's extended battery life; allowing for longer usage and less frequent charging. JBL Endure also features audible alerts when the battery is low, an on screen battery life indicator, and standby mode when the headphones are not in use.
Tested on a broad range of neck sizes, the personalized fit flexes for optimum comfort and a secure fit even during active use.
Legendary JBL sound that was created by some of the finest sound engineers in the world.
Control music, volume, and phone calls wirelessly through the intuitive controls on the neck band.
Ergonomically designed ear tips comfortably twist and lock into your ear creating a fit that has been tested and proven by athletes to never fall out.
JBL Endure ear tips are made with Flexsoft™, an ultra soft material that will never hurt even during long workouts.
With an IPX rating of 4 you can confidently raise your exercise intensity to new levels without fear of perspiration affecting your gear.
Images & Videos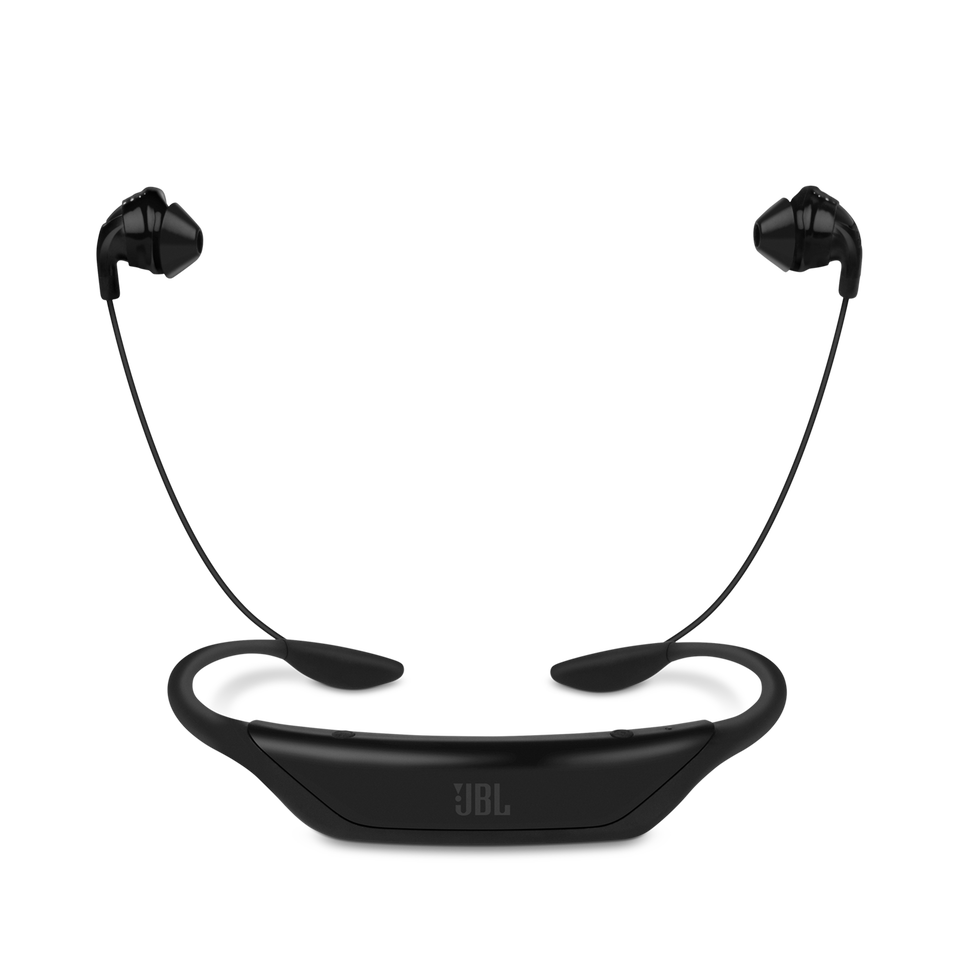 Can't find what you're looking for?
Call Us
Talk to a support agent
Call us now at: (800) 336-4525

Mon - Fri: 9:00 am - 11:00 pm (ET)
Sat - Sun: 9:00 am - 5:00 pm (ET)
Chat With Us
Mon - Fri: 9:00 am - 11:00 pm (ET)
Sat - Sun: 9:00 am - 5:00 pm (ET)