GTO428
105-Watt, Two-Way 4" Speaker System
Sold from 2008 until now
Product Specifications
Size

4"
Series

Grand Touring
Type

Two-Way
Nominal Impedance

2 ohms
Sensitivity

(2.83V@1m) 90dB
Frequency Response

65Hz–21kHz
Power Handling (Peak)

105W
Power Handling (RMS)

35W
Mounting Depth (mm)

51
External Diameter (in)

3-15/16
Mounting Depth (in)

2
Mounting Cutout Diameter (in)

3-1/2
Mounting Cutout Diameter (mm)

89
External Diameter (mm)

100
Crossover Frequencies

Onboard
Controls/Adjustments

None
High-Frequency Transducer

25mm (1") balanced-dome My-Ti™ dome
Low-Frequency Transducer

PlusOne® HCL™ honeycomb-laminate cone
Imagine car audio so full of big boom, soundstage and detail, you'll want to flick your rear view mirror just to see what your passengers in the back think. The JBL® GTO428 includes JBL® engineering triumphs like a Plus One® woofer cone, a My-Ti™ tweeter and a Unipivot™ rotating tweeter mount. Have a superior ride, just like that.
The JBL-only woofer cone (patent no. 7,548,631 B2) is exceptionally stiff, lightweight, and has up to 25 percent more active surface area than you'll ever find on competing models of the same size. You get an audible increase in bass output and efficiency.
My-Ti™ tweeters deliver increased power handling, reduced distortion and increased efficiency. A Mylar®/titanium composite dome makes way for open, smooth spacious sound, and a seamless transition between the middle and high frequencies.
Another JBL feat of engineering: You can rotate the tweeter pod nearly 350 degrees to point at the listening position for better high-frequency response and optimal imaging.
Low-Impedance, three ohm voice coils compensate for the undergauged speaker wiring found in many of today's cars, and make the most of every watt your amplifier or head unit can deliver.
This speaker offers 35 watts RMS, 105 watts of peak power handling, 90dB sensitivity, 2 ohm impedance, and an accurate frequency response of 70Hz to 21kHz. Hit the gas and have fun.
This JBL® Grand Touring™ Series speaker is designed to fit right into factory locations with little or no modification. It's a perfect speaker for upgrading stock dash and door locations.
Images & Videos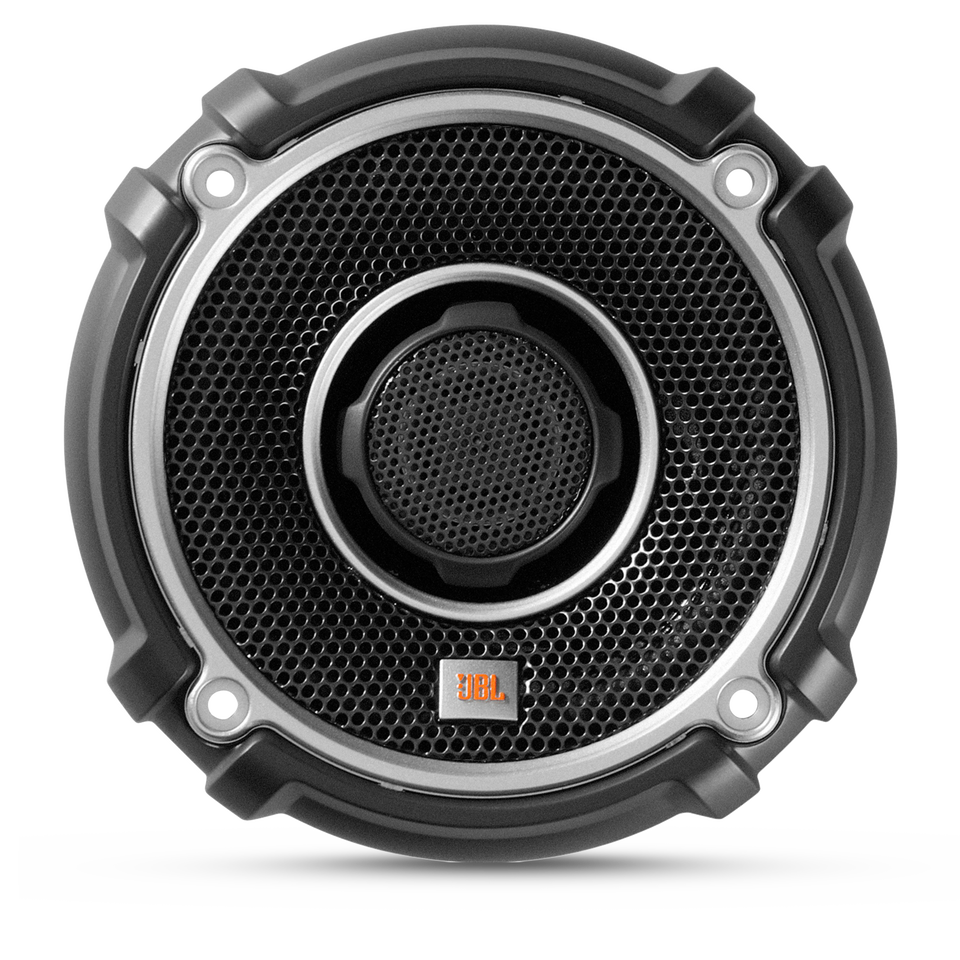 Can't find what you're looking for?
Call Us
Talk to a support agent
Call us now at: (800) 336-4525

Mon - Fri: 9:00 am - 11:00 pm (ET)
Sat - Sun: 9:00 am - 5:00 pm (ET)
Chat With Us
Mon - Fri: 9:00 am - 11:00 pm (ET)
Sat - Sun: 9:00 am - 5:00 pm (ET)