CS 69
Powerful, advanced multielement and component upgrades for any car audio system.
Sold from 2010 until 2014
Product Specifications
Type

6" x 9" (150mm x 230mm) three-way
Frequency Response

40Hz-20kHz
Nominal Impedance

4
Sensitivity (2.83V@1m)

94
Power Handling, Peak

210W
Power Handling, RMS

70W
Upgraded 210-watt, three-way speaker engineered to enhance today's car audio systems.
Muscle to spare. Upgrading your speakers is an easy, painless way to add real muscle to any vehicle's factory audio system, and the JBL® CS Series multielement and component speakers have muscle to spare. Available in all of the most popular sizes and configurations, including 6 inch x 9 inch oval, CS Series speakers are designed to fit neatly into almost any car interior and feature advanced materials and technologies that endow them with exceptional performance characteristics. If it's bass you're interested in, proprietary CS woofer cones deliver more it of than competing cones of the same size. If it's heat you're worried about, CS motor structures dissipate it more effectively than conventional motor assemblies, enabling CS systems to play loud and long in the performance-proven JBL tradition. With 4-ohm designs and peak power ratings of 90 to 210 watts, CS Series speakers can be safely driven by any factory head unit – but, thankfully, with utterly no resemblance to factory sound. JBL® CS Series at a glance: Complete line of multielement and component speakers Plus One® woofer cones with up to 30 percent more surface area than standard cones Titanium-laminate tweeters Vented motor assemblies Separate woofer and tweeter modules with external crossover (CS-6C and CS-5C only) Three-way design (CS-69 only)
The 6-inch (150-millimeter) by 9-inch (230-millimeter), two-way CS-69 speaker features a continuous (RMS) power-handling rating of 50 watts and peak power handling of 210 watts.
The CS-69's Plus One woofer cone offers up to 30% more surface area than standard drivers, thereby increasing bass output and overall efficiency. You'll get more sound for less power.
The loudspeaker's titanium-laminate tweeter in the CS-69 produces bright, distinctive high-frequency sound that rises above the background road noise.
The CS-69's vented motor assemblies help dissipate heat effectively so that the unit can play loud without power compression.
The CS-69 features a single low-frequency driver, with a separate midrange cone and a tweeter for extended high-frequency response.
Images & Videos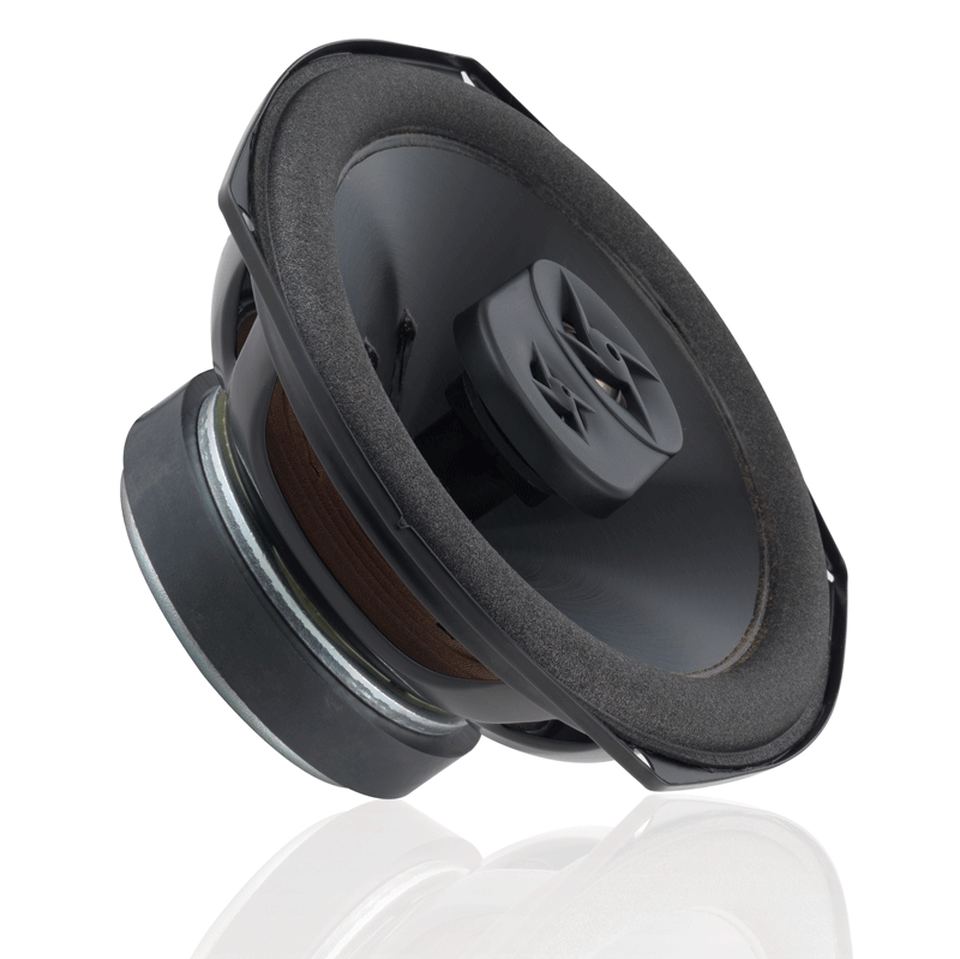 Can't find what you're looking for?
Call Us
Talk to a support agent
Call us now at: (800) 336-4525

Mon - Fri: 9:00 am - 11:00 pm (ET)
Sat - Sun: 9:00 am - 5:00 pm (ET)
Chat With Us
Mon - Fri: 9:00 am - 11:00 pm (ET)
Sat - Sun: 9:00 am - 5:00 pm (ET)