C508GTi
5-1/4" (130mm) 2-Way Component System
Getting started with your C508GTi
Product Specifications
Power handling

125W RMS, 500W peak
Frequency response

58Hz – 21kHz
Sensitivity

88dB
System impedance

4 ohms
Voice-coil diameter

woofer – 2" (50mm) edge-wound; tweeter – 1" (25mm)
Mounting depth

woofer – 2-3/8" (61mm); tweeter – 1-1/8" (29mm)
Overall diameter

woofer – 5-1/4" (133mm); tweeter – 2-1/16" (53mm)
Cutout diameter

woofer – 4-5/8" (118mm); tweeter – 1-3/4" (45mm)
Crossover dimensions (L x W x H)

6" x 4-1/2" x 1-3/4" (153mm x 115mm x 45mm)
JBL GTi component systems originate in a decades-long passion for studio accuracy and concert impact. Their design demonstrates the technical acumen required to sculpt sound with grace for car cabin acoustics. Here are several of the key technologies that help GTi deliver an incredible listening experience.
SFG technology determines the precise shape of the magnetic field in and around the magnetic gap. This provides identical motor force both above and below the gap. The benefit is low distortion, even at high excursion.
The JBL pure-titanium dome is suspended in a high-loss rubber surround that is designed to damp dome resonances. The benefit is smooth response, free from fatigue, even at high-output levels.
Using this 2" ribbon-shaped wire allows JBL engineers to precisely specify the number of windings in the magnetic gap. The benefits are distortion-free extension of high frequencies and increased power handling.
Steep slopes minimize interaction between drivers. The benefit is uniform system response in a variety of vehicle mounting locations.
Images & Videos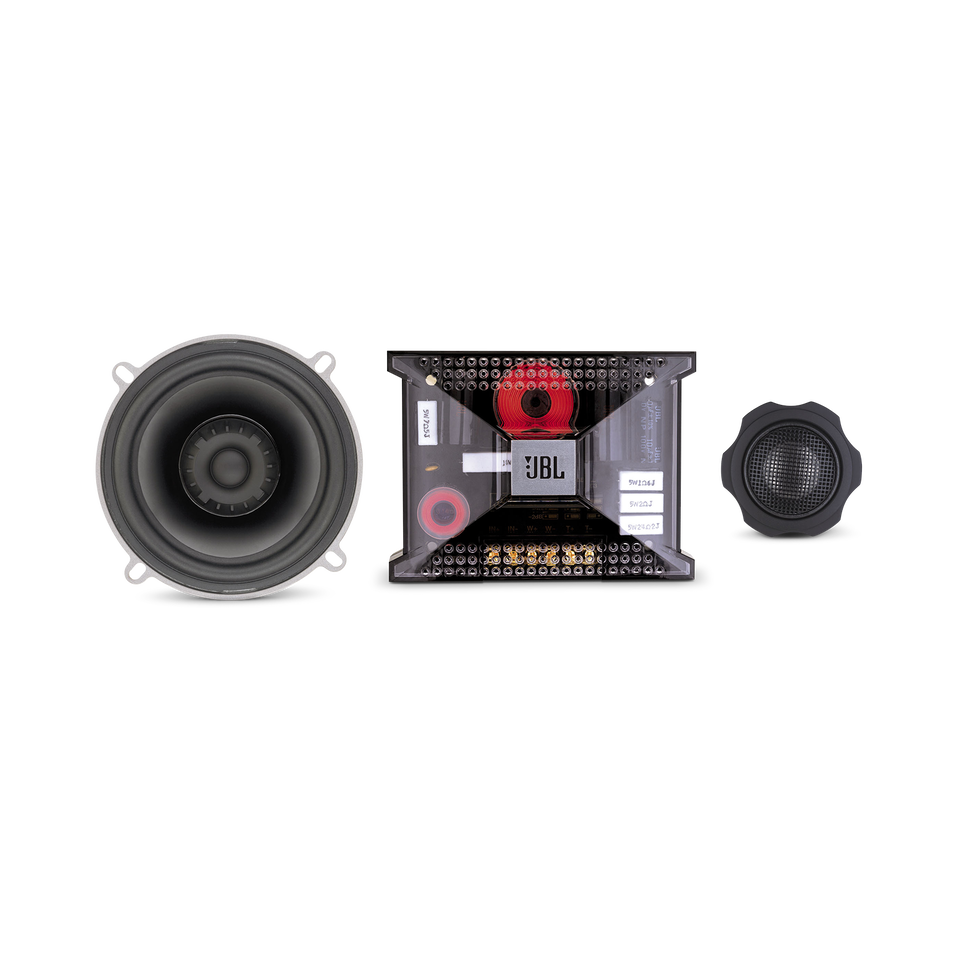 Can't find what you're looking for?
Call Us
Talk to a support agent
Call us now at: (800) 336-4525

Mon - Fri: 9:00 am - 11:00 pm (ET)
Sat - Sun: 9:00 am - 5:00 pm (ET)
Chat With Us
Mon - Fri: 9:00 am - 11:00 pm (ET)
Sat - Sun: 9:00 am - 5:00 pm (ET)