ON TOUR
JBL On Tour™ Portable Speaker System. Battery or AC power; mini-jack connectivity
Sold from 2005 until 2007
Product Specifications
Power Consumption

6W maximum
Power Supply

6VDC 1A Switching supply 120v-240V
Input

1/8 inch (3.5mm) Mini Stereo Jack
Drivers

Two Odyssey Neodymium drivers
Amplifier Power (RMS)

3 watts per channel
Frequency Response

100Hz – 20kHz
Input Impedance

>10k ohms
Signal-to-Noise Ratio

>80dB
Voltage Input

100Hz – 230 Vac, 50 – 60Hz
Power Supply

6VDC 1A Switching supply 120v-240V
MSRP U.S.

$99.95 each
Height (in)

1.5
Weight (lb)

1.1
Weight (kg)

0.5
Width (in)

3.5
Weight

12 oz (350g)
Dimensions

Width... 7 inch (175mm) x Depth... 3.5 inch (88mm) x Height... 1.4 inch (35mm)
Transducer

(2) 1-inch full range per channel
JBL On Tour is a revolution in personal portable sound. The JBL On Tour is a compact, lightweight, high-performance sound system. Connected to your MP3 player or other music source, JBL On Tour will provide hours of clean, powerful sound.
Images & Videos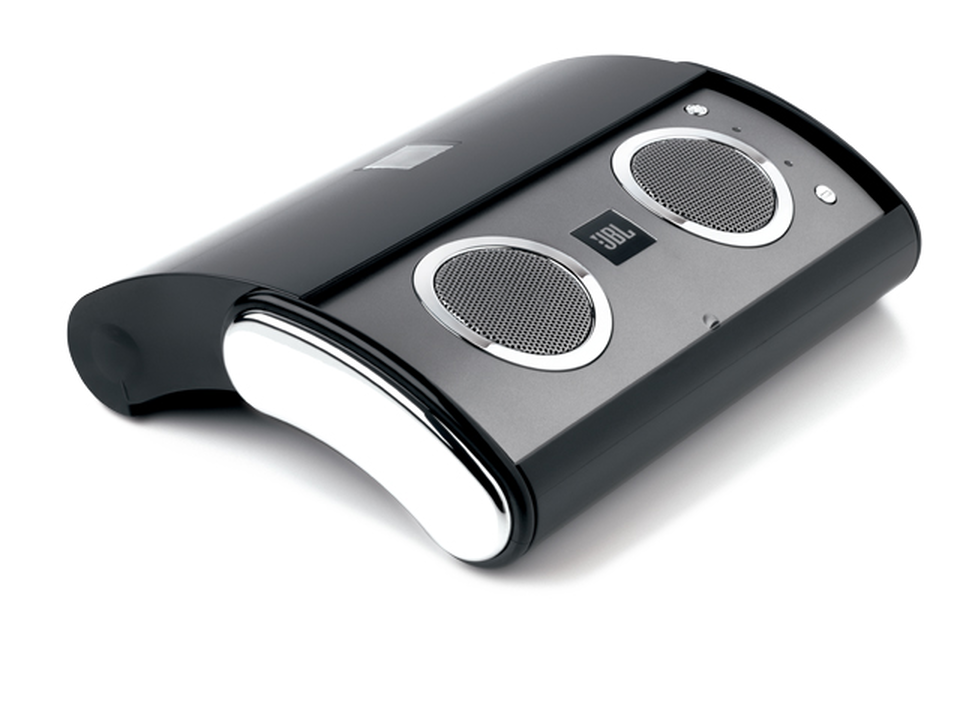 Can't find what you're looking for?
Call Us
Talk to a product expert
Call us now at: +632 8 865 2317

Globe: +63 917 849 7697
Smart: +63 998 542 0234

Mon - Fri - 8:00 a.m 5:00 p.m (PHT)
E-mail Us
365 days a year

We will respond within one business day.
Email Us
Chat with Us
Mon - Fri - 8:00 a.m 5:00 p.m (PHT)