STUDIO LS 328C
2-Way 8 inch Round In-Ceiling Loudspeaker
Sold from 2007 until now
Product Specifications
Series

Studio L In-Wall/In-Ceiling
MSRP U.S.

$499.95 each
Maximum Recommended Amplifier Power

150W
Sensitivity

(2.83V@1m) 90dB
Frequency Response

28Hz – 30kHz
Nominal Impedance

8 ohms
Mounting Depth (mm)

117
Weight (lb)

5.8
Weight (kg)

2.6
External Width (in)

10-7/8
Mounting Depth (in)

4-5/8
Mounting Cutout Width (mm)

241
External Height (in)

10-7/8
Mounting Cutout Height (in)

9-1/2
Mounting Cutout Height (mm)

241
External Width (mm)

276
Mounting Cutout Width (in)

9-1/2
External Height (mm)

276
High-Frequency Transducer

1" (25mm)
Low-Frequency Transducer

8" (200mm)
JBL expertise in the ceiling. Great JBL sound in the room.
The LS328C a 2-way in-ceiling speaker for use in a wide variety of applications, from stereo and whole-house music systems to complete home theaters. The LS328C features an aluminum woofer and pure-titanium tweeter to deliver accurate performance with dramatically reduced distortion for incredibly realistic sound. The LS328C also incorporates JBL's proprietary EOS waveguide to ensure smooth distribution of sound throughout the listening area. The boundary compensation and tweeter level controls allow for optimum performance in any room and installation location. The white grilles and frames are paintable and allow the speakers to blend into any decor.
JBL engineers designed the LS328C in-ceiling loudspeaker to produce roof-raising, full-range sound from an AVR (audio/video receiver) or amplifier capable of delivering up to 150 watts of power.
Realistic reproduction of music requires clean, undistorted low frequencies. The JBL LS328C in-ceiling loudspeaker features an impressive, 8-inch (200-millimeter) aluminum woofer cone that not only delivers deep, room-filling bass with reduced distortion but also anchors an extended frequency response. The result is enveloping, satisfying audio reproduction from the bottom up.
The LS328C in-ceiling loudspeaker's thin but rigid 1-inch (25-millimeter) titanium tweeter delivers accurate, clear high-frequency response, even at high volume levels. An independent level control lets you optimize the tweeter's performance.
Forget about "sweet spots." With proprietary JBL Elliptical Oblate Spheroidal (EOS) waveguide technology, your whole room becomes a perfect listening position. Originally designed for JBL Professional LSR studio monitors, the LS328C in-ceiling loudspeaker's EOS waveguide distributes sound evenly throughout the playback area.
With a mounting depth of just 4-5/8 inches (117 millimeters) and weighing only 5.8 pounds (2.6 kilograms), the lightweight, space-saving LS328C in-ceiling loudspeaker offers maximum installation flexibility. A cutting template and integrated dog-ear brackets accommodate retrofit applications, while rough-in frames are available for new construction. A boundary-compensation switch and independent tweeter-level controls let you further tailor the sound.
The JBL LS328C in-ceiling loudspeakers offer outstanding performance, but that doesn't mean that they have to stand out in a room! You can paint the frames and grilles so that the loudspeakers match your ceiling color and décor. You'll hardly notice the LS328Cs – until you turn them on.
Images & Videos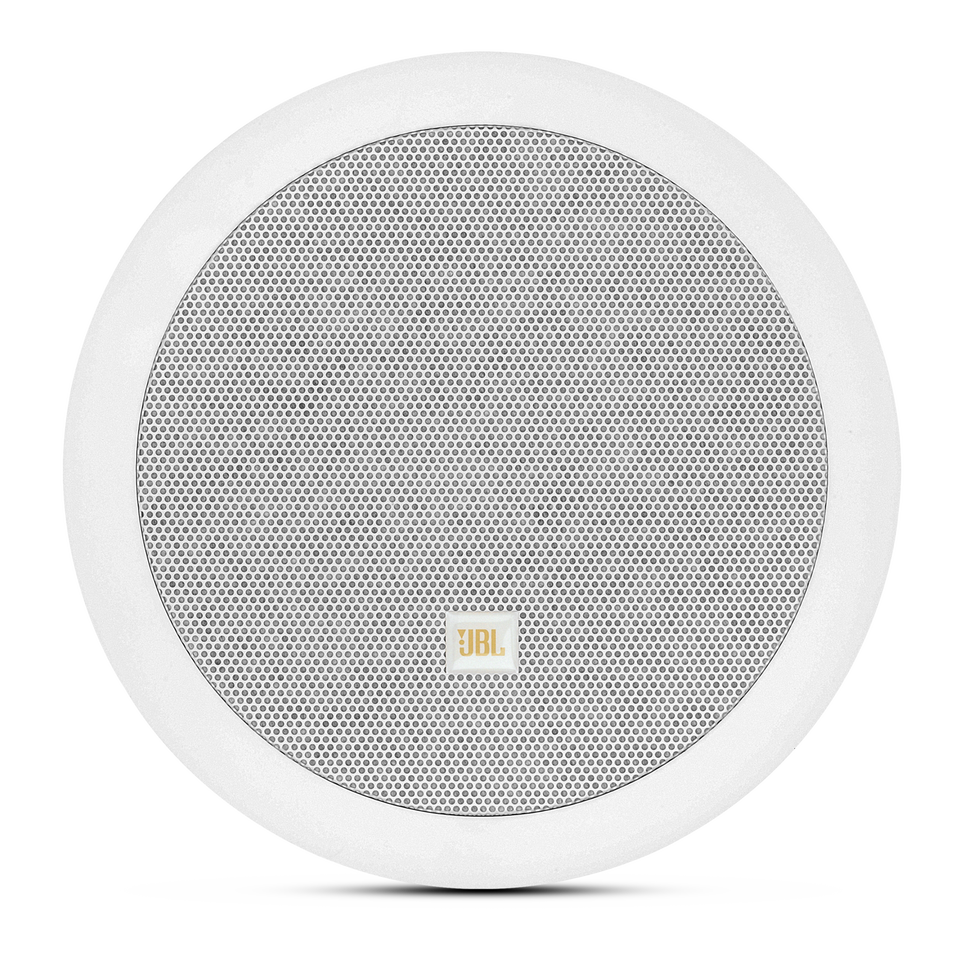 Can't find what you're looking for?
Call Us
Talk to a product expert
Call us now at: +632 8 865 2317

Globe: +63 917 849 7697
Smart: +63 998 542 0234

Mon - Fri - 8:00 a.m 5:00 p.m (PHT)
E-mail Us
365 days a year

We will respond within one business day.
Email Us
Chat with Us
Mon - Fri - 8:00 a.m 5:00 p.m (PHT)