MEDIA 2
4 inch 2-Way Powered Speaker System
Product Specifications
Low-Frequency Transducer (Woofer)

3 inch
High-Frequency Transducer (Tweeter)

1.5 inch (38mm)
Amplifier Power (RMS)

AMPLIFIER – 10W @ 10% THD
Frequency Response

100Hz – 20kHz
Input Impedance

50K ohms
MSRP U.S.

$159.95 per pair
JBL brings high fidelity to multimedia. This system incorporates 10 watts of stereo power playing into a 3 inch woofer and 1-1/2 inch tweeter combination; its stereo amplifier is designed to meet the high-quality specifications needed for clear sound at almost any volume. With a frequency response fo 100Hz - 20kHz; it as what it takes to make your PC sound like your very own sound arena. These speakers power up automatically when you turn on your computer. Sold as pair. Prior season's model.
Images & Videos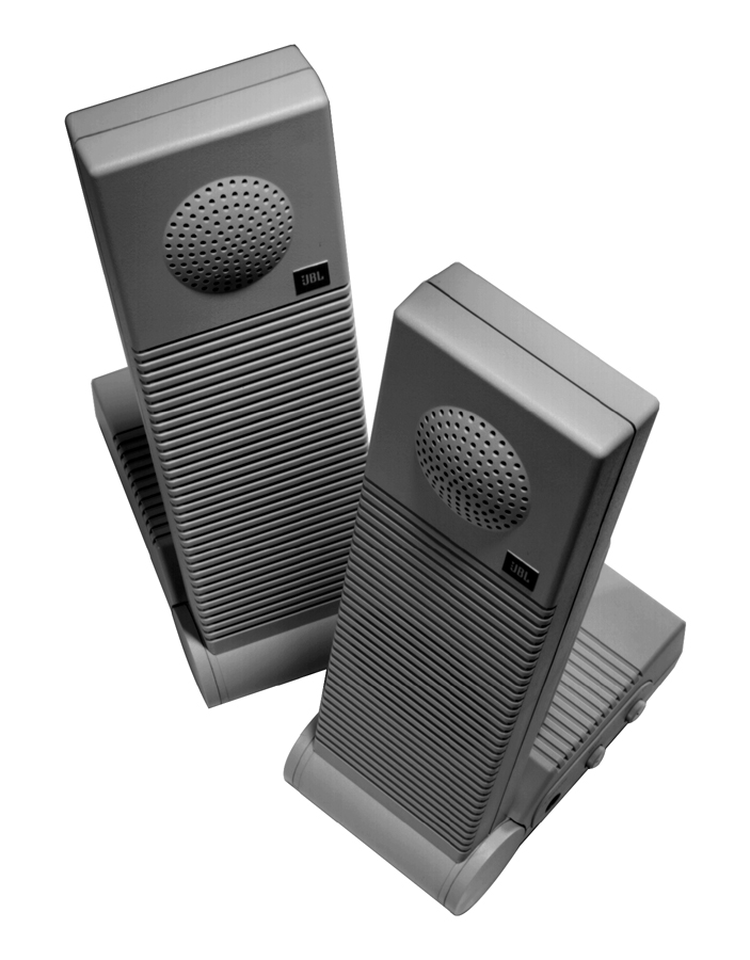 Can't find what you're looking for?
Call Us
Talk to a product expert
Call us now at: +632 8 865 2317

Globe: +63 917 849 7697
Smart: +63 998 542 0234

Mon - Fri - 8:00 a.m 5:00 p.m (PHT)
E-mail Us
365 days a year

We will respond within one business day.
Email Us
Chat with Us
Mon - Fri - 8:00 a.m 5:00 p.m (PHT)