Control NOW AW
300-watt, dual 4" two-way all-weather loudspeaker
Verkocht vanaf 2008 tot 2012
Product Specificaties
Series

Control Series
Type

All-Weather Speakers
Wall-Mount Capable

Yes
Grille Color

White
Finish

White
High-Frequency Transducer

3/4" (19mm) Titanium-laminate dome, shielded; waveguide
Crossover Frequencies

2000Hz – 18dB/octave; woofer 36dB/octave tweeter;
Frequency Response

(-6dB) 80Hz – 30kHz
Maximum Recommended Amplifier Power

150W
Power Handling (Recommended)

50W
Nominal Impedance

8 ohms
Power Handling (Peak)

300W
Sensitivity

(2.83V@1m) 90dB
Crossover Point

2kHz
Weight (lb)

6.6
Weight (kg)

3
Height (mm)

127
Width (mm)

364
Depth (mm)

251
Width ( in)

14-5/16
Height (in)

5
Depth (in)

9-7/8
Low-Frequency Transducer

Dual 4" (100mm) PolyPlasTM, shielded
A 90-degree speaker that can go nearly anywhere, and sound gorgeous everywhere.
JBL has a long history of filling large spaces like movie theaters, concert arenas and sports stadiums with full, 360-degree sound. But this same professional sound can be achieved in your own home, thanks to the small, compact and versatile JBL Control NOW AW two-way speaker. With its 90-degree arc, it may be the most flexible loudspeaker our engineers have ever developed. It can be placed on a bookshelf, mounted on a wall or placed outside – it's the perfect companion to your patio or backyard. You can even arrange three speakers to bend around a corner and send full-range sound through two adjacent rooms or suspend a circle of four speakers overhead using standard ceiling-fan hardware (not included). The speaker's compact size – only 5 inches (125 millimeters) tall and 14-5/16 inches (364 millimeters) wide – lets it fit almost anywhere. So it can be used in traditional stereo setup, as a home theater speaker or for whole-house music systems. It's ready to rock, too, with dual 4-inch (100-millimeter) low-frequency drivers, a 3/4-inch (19-millimeter), titanium-laminate tweeter and 300 watts peak power handling. It's also magnetically shielded, so it won't interfere with your TV. And its frequency range extends past the edge of human hearing to catch every musical nuance. Physically handsome and sonically superb, JBL Control NOW AW speakers make a superb addition to virtually any home. The one thing we have yet to figure out, however, is how creative you'll get when installing it.
JBL engineers designed the JBL Control NOW loudspeaker to deliver enhanced, room-filling sound from a compatible AVR (audio/video receiver) or 25- to 300-watt power amplifier.
Horizontally. Vertically. On a bookshelf. On the ceiling. The JBL Control NOW speaker gives you numerous installation solutions – and world-class sound. You can wall-mount or corner-mount the speaker, set it on a shelf or place it in midair with an optional floor stand (available separately).
The JBL Control NOW's stiff, lightweight, 4-inch (100-millimeter), PolyPlas™ low-frequency transducers provide maximum bass response and reproduce vocals with incredible accuracy. They also minimize distortion, even at high volumes. With these woofers and a 3/4-inch (19-millimeter) titanium-laminate tweeter, the JBL Control NOW speaker gives you true audio reproduction.
With a frequency response of 80Hz to 30kHz, the JBL Control NOW reproduces a full sound range from deep bass tones to ultrahigh frequencies. It also features power handling of 50 watts continuous and 300 watts peak to give you all the volume you need.
Put the JBL Control NOW speaker anywhere you like – even near your TV or other video display. Other speakers placed so close might cause interference on the screen, but we've magnetically shielded the JBL Control NOW to block interference.
Single-channel wiring, two-channel wiring for even sound distribution, two-channel stereo wiring, four-channel wiring – the JBL Control NOW speaker can handle them all. Run your audio any way you like.
Afbeeldingen en video's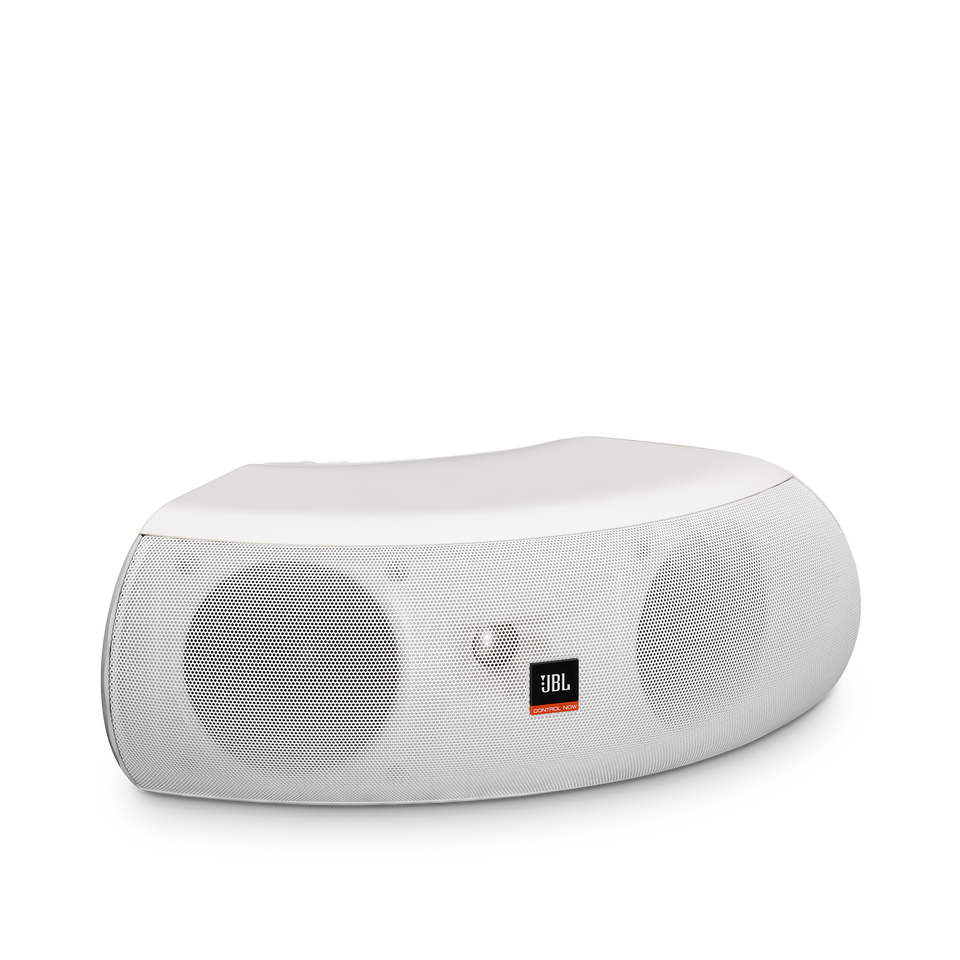 Kan je niet vinden wat je zoekt?
Bel onze support-afdeling
Bel ons nu op: +31 207960986

Maandag - Vrijdag: 09.00-18.00
Zaterdag - Zondag: 10:00-16:00
Stuur een email aan onze support-afdeling
We zijn er van maandag t/m zondag om je vragen zo snel mogelijk te beantwoorden!
Stuur ons een email
Chat met onze support-afdeling
Chat is open op werkdagen tussen 09:00 en 18:00 en van 10:00 - 16:00 in het weekend.