Cinema SB150
Compact, 150W home cinema soundbar with wireless subwoofer
Product Specifications
Gross Weight

17.6 lb (8 kg)
Frequency response

45Hz – 20kHz
Maximum SPL

96dB
Total Cinema SB150 amplifier power

150W
Dimension Soundbar (L x W x H)

31.5" x 3.5" x 2.5" (800 x 90 x 65mm)
Subwoofer Dimension(L x W x H)

4.7" x 11.8" x 16.1" (120 x 300 x 410mm)
Subwoofer Weight

9.2 lb (4.2kg)
Soundbar Weight

3.3 lb (1.5kg)
Liven up your living room with cinema quality sound
The JBL Cinema SB150 let's you introduce big cinema sound to your home for much less than you'd expect. In addition to its powerful yet compact wireless subwoofer, the JBL Cinema SB150 allows you to stream your favorite music from your phone or tablet via Bluetooth. Conveniently equipped with 3 different equalizer settings: "News", "Music" and "Movie" ensures the best listening experience for the different video contents. You can also separately adjust the subwoofer's volume for added control over the bass performance. Easily to connect with a single cable to any flat-panel TV, the JBL Cinema SB150 delivers 150W of room rattling audio and promises to be the sound solution your home has been looking for.
Enjoy cinematic sound with Dolby® Digital
Easily connects to your HDTV for movie quality sound the way it is meant to be heard.
Stream music from your smartphone or tablet with Bluetooth®
Compact, powerful 6.5" wireless subwoofer with independent volume control
Get the best listening experience with Movie, Music and News audio presets.
If any update exist, then it is only possible to get it updated, via our authorized service center. The USB port on the back, is meant for service use only. Contact support for more information.

Was this helpful?

Thank you for your feedback!
Images & Videos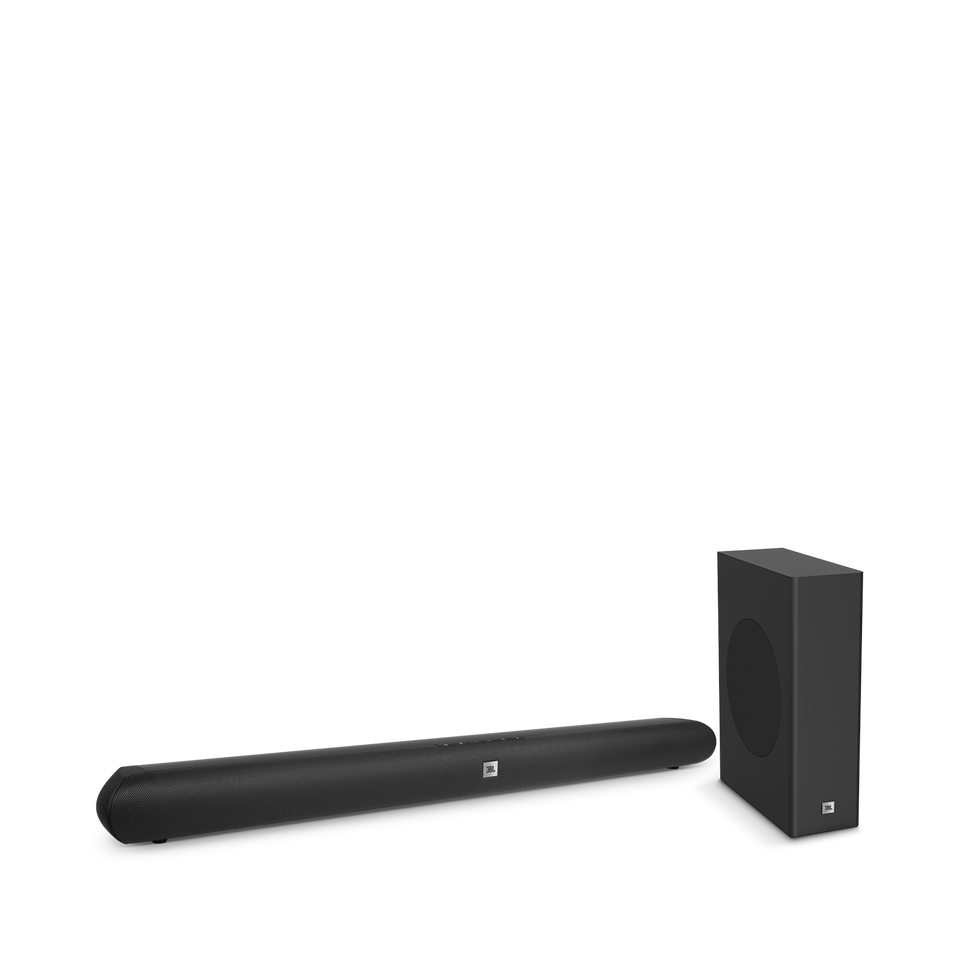 Can't find what you're looking for?
Call Us
Talk to a product expert
Call us now at: +855 15 512 512


NANO SOUND
+855 17 717 885
Email: Rottnaleang@gmail.com
Kfour Group Ltd.
078 88 72 82/ 069 82 87 82
Email: bunarong.kit@kfourgroup.com.kh