MEDIA 2000
3 inch Full Range Powered Media Speaker System
Product Specifications
Low-Frequency Transducer (Woofer)

3 inch eliptical
Frequency Response

70Hz – 20kHz
Recommended Amplifier Power (RMS)

15 watts per channel
Total Harmonic Distortion

1%
Input Impedance

10k ohms
MSRP U.S.

$139.95 per pair
All the exhilarating audio performance JBL has delivered for the past 70 years now comes to your desktop. This video-shielded duo features state-of-the-art loudspeakers with 30 watts of power. Separate bass, treble and volume controls allow you to fine-tune your sound. Your games, DVDs and music files will sound better than you thought possible. Prior season's model.
Images & Videos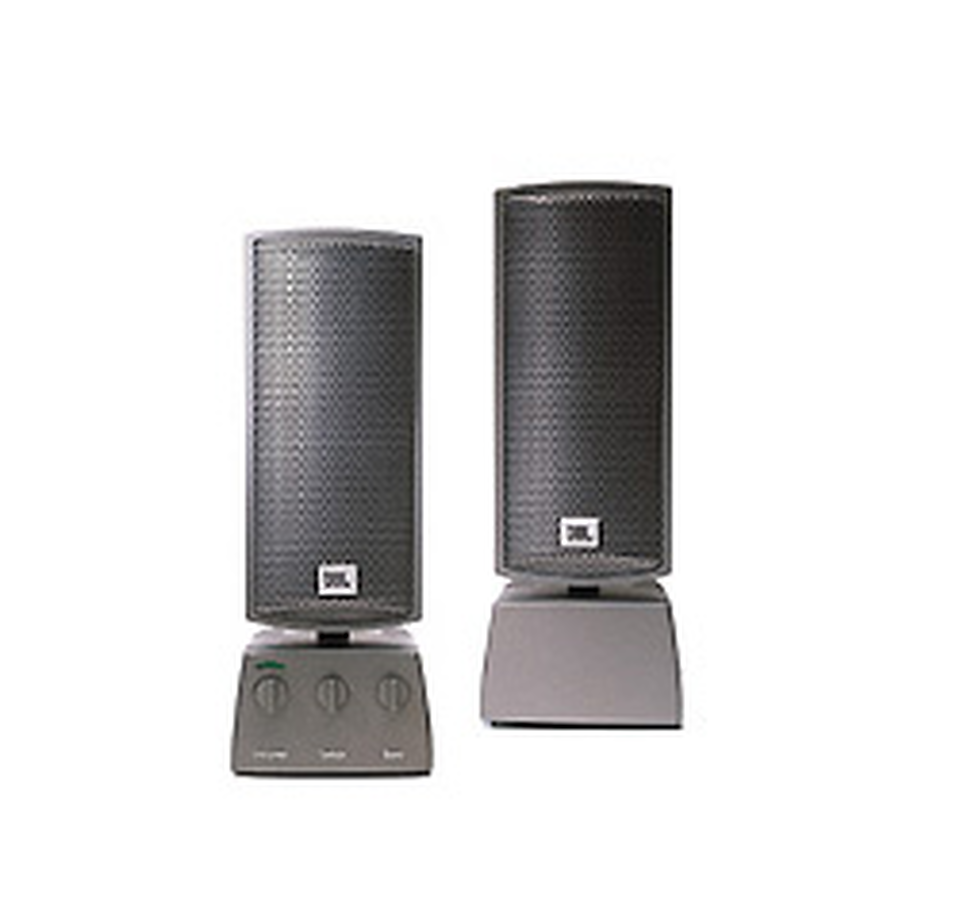 Can't find what you're looking for?
Call Us
Talk to a product expert
Call us now at: +855 15 512 512


NANO SOUND
+855 17 717 885
Email: Rottnaleang@gmail.com
Kfour Group Ltd.
078 88 72 82/ 069 82 87 82
Email: bunarong.kit@kfourgroup.com.kh