REFERENCE 430 {jbl}
JBL Reference 430 On-Ear Headphones
Sold from 2009 until now
Product Specifications
Main connection

3.5mm
Power

2 x 50mW
Weight

145g
MSRP U.S.

$79.95 each
Input Impedance

32 ohms
Frequency Response

20Hz – 20kHz
Great sound and good looks that can go wherever you may roam.
When you want the ultimate listening experience delivered with high style, look no further than the JBL/Roxy Reference 430 Over-Ear Headphones. The Reference 430 headphones blend Roxy's stylish aesthetic with proven JBL technology to deliver the highest performance with a style that looks every bit as good as they sound. Featuring stunning blue-green colour, they deliver maximum output over the widest frequency response while the over-ear design keeps all the great sound in and all the noise out. The 3.5 mm stereo jack ensures you can enjoy the great JBL sound from virtually any portable device including MP3 players and even mobile phones.
The JBL/ROXY Reference 430 headphones are compatible with nearly anything that plays your favorite digital tracks. A 1/8-inch (3.5-millimeter) jack adapts to iPod devices, mobile phones, MP3 players and a variety of other sound sources.
The Reference 430 headphones have a colorful, closed-back design for women and girls who crave outstanding sound as well as designer fashion. These headphones will keep outside noise out and your own music in. They're a perfect blend of technology and style.
Wear the Reference 430 headphones whether you're surfing, skiing or loafing. Their plush ear pads and adjustable headband will keep you at ease. But these headphones aren't softies; they're tough enough to stand up to vigorous athletics.
The Reference 430s' mini-jack is ready for any socket that fits its 1/8-inch (3.5-millimeter) size. So you can always count on the great JBL signature sound when you plug the earphones into an iPod, iPhone, MP3 player, CD or DVD player, laptop, home stereo or airplane sound system.
We know that you want your JBL/ROXY Reference 430 headphones to look good and sound good for a long, long time. So we've supplied a carrying bag that displays fashionable colors even as it protects your JBL/ROXY Reference 430 headphones from damage.
Images & Videos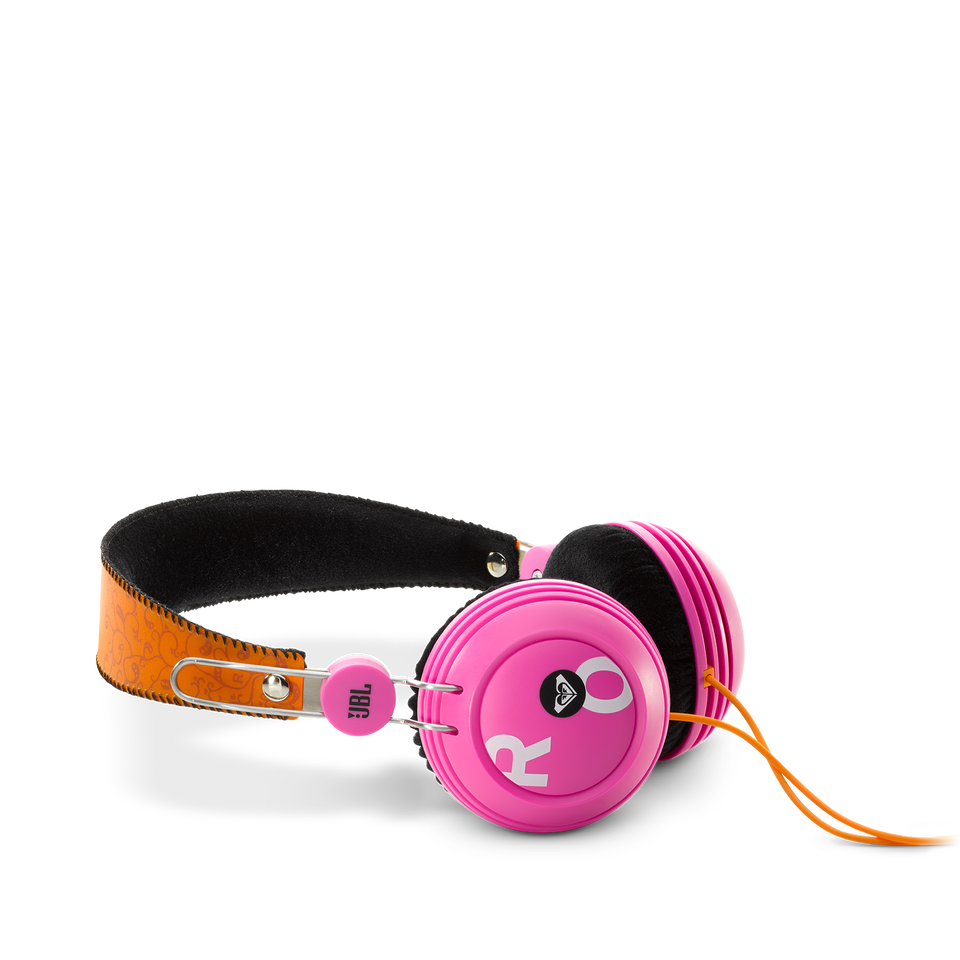 Can't find what you're looking for?
Call Us
To speak to our customer service specialist

1800-102-0525

Mon - Sun: 10:00 am - 7:00 pm (IST)
E-mail Us
Email our customer service team
365 days, we will reply within 24 hours
Email us