NORTHRIDGE E150P
10-Inch Powered Subwoofer With 150-Watt Digital Amplifier
Vendido desde 2003 hasta 2005
Especificaciones del producto
Finish

Black
Amplifier Power (RMS)

150 Watts
Peak Dynamic Power

250 Watts (Peak Dynamic Power is measured by recording the highest center-to-peak voltage measured across the output of a resistive load equal to minimum impedance of the transducer, using a 50Hz sine wave burst, 3 cycles on, 17 cycles off)
Subwoofer Transducer

10 inch PolyPlas
Inputs

Line Level (switchable to LFE) and Speaker Level with 5-way binding posts
Low-Pass Frequency

Variable from 50Hz – 150Hz
Frequency Response

27Hz – Low-pass crossover setting
MSRP U.S.

$399.95 each
Frequency Response

27Hz- Low pass crossover setting
Height (mm)

451
Height (in)

17-3/4
Weight (lb)

33.5
Weight (kg)

15.2
Width (mm)

311
Depth (mm)

368
Width (in)

12-1/4
Depth (in)

14-1/2
Weight

33.5 lb (15.2kg)
Dimensions (H x W x D)

17-3/4 inch x 12-1/4 inch x 14-1/2 inch (451mm x 311mm x 368mm)
Amplifier Power (RMS)

150W
Amplifier Power (Peak)

250W
10" (250mm) powered subwoofer designed for extremely low frequencies.
Many companies talk about being loud. But the JBL® brand has the history and expertise in designing professional-grade subwoofers that deliver powerful, tight bass as clearly and as precisely as recording engineers intend. The JBL E150P is a home theater subwoofer that delivers low-frequency sound from its 10-inch (250-millimeter), PolyPlas™ polymer-coated driver. Its high-strength enclosure features an IsoPower™ design, which helps to maximize air movement and energy generated by the driver. Measuring 17-3/4 x 12-1/4 x 14-1/2 inches (451 x 311 x 368 millimeters), the speaker's elegant, black cabinet is sure to grace any listening space's décor with its beauty and sound.
With 150 watts RMS and 250 watts of peak power, the E150P's subwoofer will knock you out. And distortion is minimized even at high volumes. This speaker provides audio quality that's up to HD video quality for the ultimate in home theater.
The E150P's low-frequency driver produces uniform pistonic motion and effortless, high-impact bass. Premium components such as PolyPlas coating on the driver and a HeatScape™ motor structure give you low distortion, few internal resonances and the freedom to play loud and long.
With frequency response of 27Hz to 150Hz, the E150P gives you all of the deep tones that your sound sources have to offer. And there's never a change to the music mix, the timbre of voices or the original sound design.
The E150P's computer-optimized bass-reflex port extends deep bass response, eliminates unwanted turbulence and rattles the walls. It's bass to remember.
The E150P's IsoPower baffle design rigidly affixes the drivers to an extremely dense, non-resonant baffle. It lets the drivers generate maximum air movement and energy while minimizing energy loss.
JBL loudspeakers have been the choice of music and movie professionals for more than 60 years; they are behind the screens of more than 50 percent of all movie theaters and hang in concert venues everywhere. Many of your favorite songs and movie soundtracks were mixed or mastered on JBL studio monitors. But you don't have to be a recording-industry pro to bring JBL sound home. Our home systems use technologies, materials and manufacturing techniques developed for professional speakers.
Imágenes y vídeos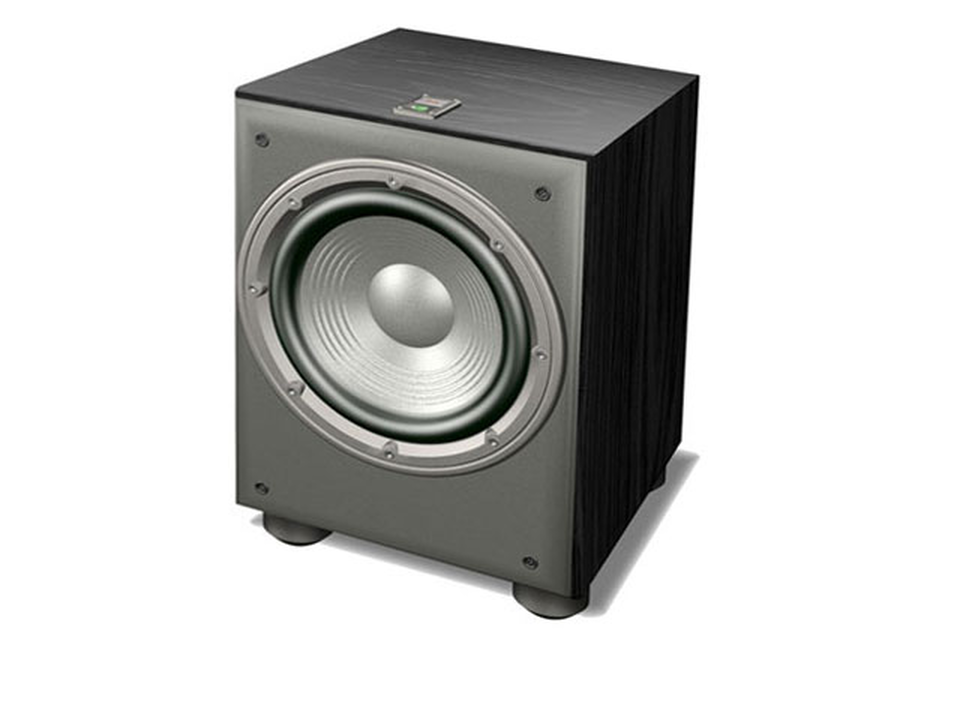 ¿No encuentras lo que buscas?
Llámanos
Habla con un experto sobre nuestros productos
Llámanos a este número: 50223141399

Lunes - Viernes: 09:00 AM -06:00 PM (Hora Centro)

Envíanos un correo electrónico
¡Estamos aquí de lunes a viernes para responder sus correos lo antes posible!


Envíanos un correo electrónico