GRAND TOURING GTO 6428
4 inch x 6 inch 2-Way
Vendido desde 2009 hasta ahora
Empezando con su GRAND TOURING GTO 6428
Especificaciones del producto
Series

Grand Touring
Type

Two-Way
Size

4 x 6
MSRP U.S.

$119.95 per pair
Power Handling (RMS)

40W
Nominal Impedance

2 ohms
Sensitivity

(2.83V@1m) 91dB
Power Handling (Peak)

120W
Frequency Response

75Hz–21kHz
Mounting Depth (in)

1-3/4
Mounting Depth (mm)

44
Mounting Cutout Diameter (in)

5-3/4
External Diameter (in)

6-5/16
External Diameter (mm)

160
Mounting Cutout Diameter (mm)

145
Crossover Frequencies

Onboard
Low-Frequency Transducer

PlusOne® HCL™ honeycomb-laminate cone
Controls/Adjustments

None
High-Frequency Transducer

25mm (1") edge-driven My-Ti™ dome
4 inch x 6 inch two-way loudspeaker with Plus One® woofer cone and 1 inch edge-driven My-Ti™ tweeter. This product is perfect for dash location upgrades where a 4 inch x 6 inch speaker is required.
The JBL-only Plus One® woofer cone is exceptionally stiff and lightweight with up to 25 percent more active surface area than you'll ever find on competing models of the same size. You get an audible boost in bass output and efficiency.
Listen loud. It's a high-bandwidth, edge-driven dome tweeter with a large voice coil, like high-end home audio loudspeakers. The My-Ti™ construction (a proprietary Mylar-titanium composite) delivers great power handling. Extended high frequencies. And seamless integration with the woofer.
By using a built-in crossover network with advanced high and low pass filters, the GTO6428 creates a smooth transition between the woofer and tweeter. The result? Midrange vocals that sound so natural and lifelike, you'd think the artist was sitting in the passenger seat.
The GTO6428 is compatible with aftermarket head units and factory-installed systems. Designed as replacements for impotent factory-installed OEM speakers, the GTO6428 is easily installed without any special tools or modifications.
Low-Impedance, three ohm voice coils compensate for the undergauged speaker wiring found in many of today's cars, and make the most of every watt your amplifier or head unit can deliver.
This muscular speaker offers 120 watts of peak power handling. Hit the gas and have fun.
Doing it yourself? The GTO6428 easily installs into nearly any factory 4-inch by 6-inch location without any special tools or additional modifications. You'll be listening to your new JBL® speakers in no time at all.
Imágenes y vídeos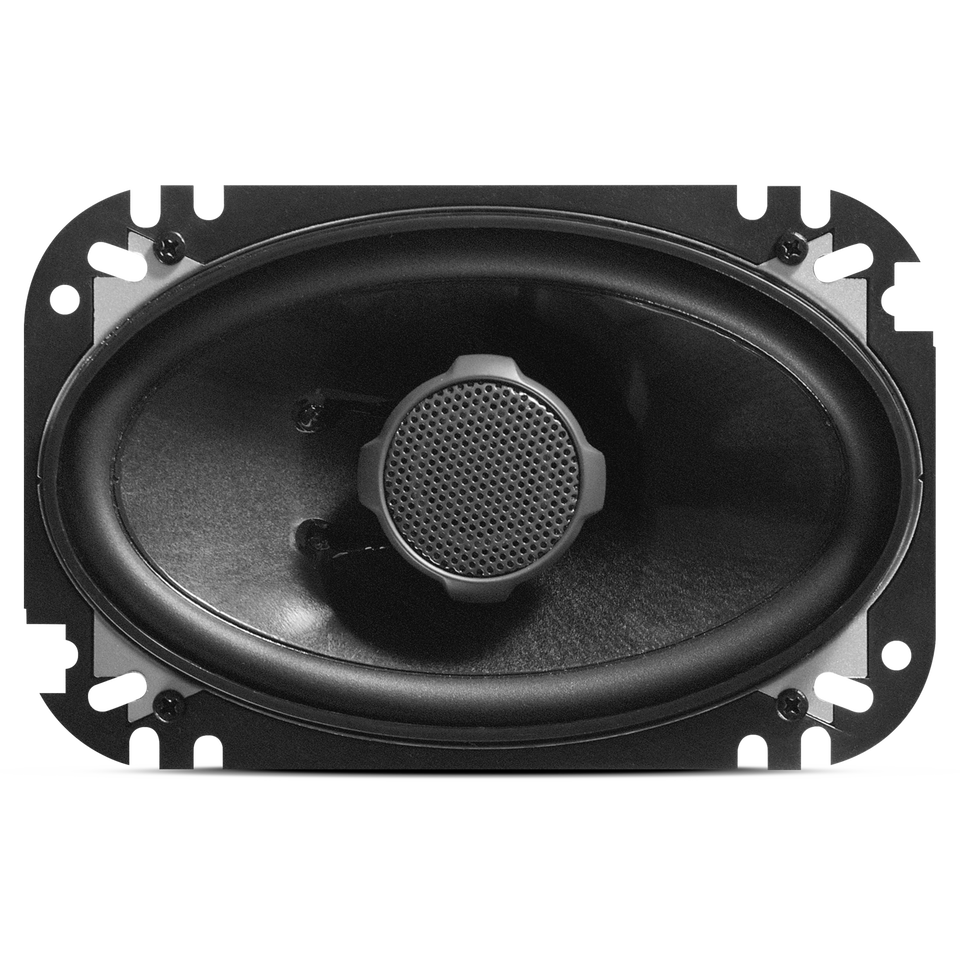 ¿No encuentras lo que buscas?
Contacte con Nosotros
Si compraste en nuestra tienda web JBL comuníquese con nosotros por el Live Chat o Envíanos un correo electrónico.
Live Chat (ícono en la esquina inferior derecha)
Horario de Atención
De Lunes a Viernes: 08:00 a.m a 6:00 p.m
Sábados: 09:00 a.m a 12:00 p.m
OBS: Si compraste con un minorista u otra tienda web, le recomendamos que se comunique con el lugar de compra, ya que ellos podrán informarle sobre sus opciones de garantía.
Envíanos un correo electrónico
los 365 días del año.


Envíanos un correo electrónico