REFERENCE 410 {jbl}
On-Ears Headphones
Product Specificaties
Compatibility

The JBL 400 Series headphones deliver full-spectrum audio response from all iPod models, MP3 players, portable CD and DVD players, or any multimedia device with a stereo mini jack connection. All models include a rugged and convenient carry case, foam inserts, replacement filters and filter replacement tool.
For your iPod

YES
iPod Compatibility

YES
Home or Office

YES
Maximum Input Signal

50mW
Exercise

YES
Sensitivity (SPL)

125dB SPL/V 110dB SPL/mW
Frequency Response

10Hz – 20kHz (–10dB)
On-the-Go

YES
Nominal Impedance

32 ohms
Headphones

YES
MSRP U.S.

$79.95 each
Dimensions

Wire length — 1.5m
Your daily routine may take you to all kinds of places that you don't want to be. But JBL Reference 400 headphones are your ticket out. With large, accurate transducers in compact on- and over-ear designs, 400 Series headphones deliver rich, powerful sound with plenty of the bass punch for which JBL is famous. If compact-but-powerful sounds like a winning combination, brace yourself for another one: lightweight-but-rugged. JBL 400 Series headphones are designed for hours of comfortable use. JBL Reference 410 features: • Compact on-ear design • 40mm Transducers deliver JBL realism and great bass response • In-line volume control • Adjustable padded headband • Folds for easy storage and transport • Airline and Stereo Phono adapters included • Convenient storage and travel pouch
Afbeeldingen en video's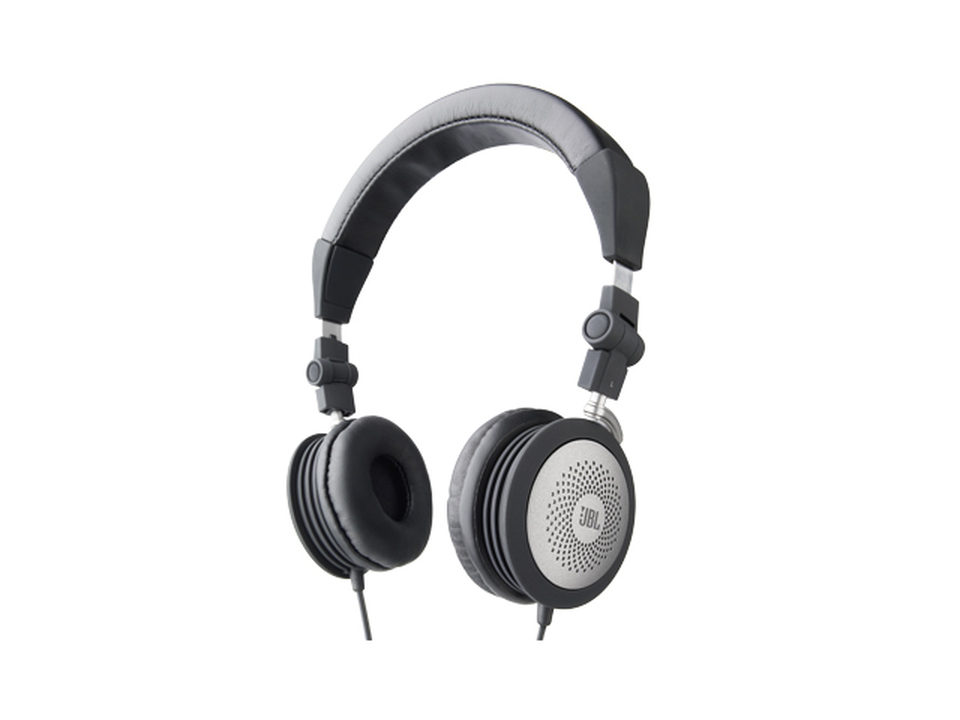 Kan je niet vinden wat je zoekt?
Bel onze support-afdeling
Bel ons nu op: +32 (0) 28080136

Maandag - Vrijdag: 09.00-18.00
Zaterdag - Zondag: 10:00-16:00
Stuur een email aan onze support-afdeling
We zijn er van maandag t/m zondag om je vragen zo snel mogelijk te beantwoorden!
Stuur ons een email
Chat met onze support-afdeling
Chat is open op werkdagen tussen 09:00 en 18:00 en van 10:00 - 16:00 in het weekend.