Getting started with your SCS 200.5
Product Specifications
Series

Simply Cinema Series
Finish

Black
Frequency Response

35Hz – 20kHz (–6dB)
MSRP U.S.

$539.95 per system
Satellite_Frequency Response (-6dB)

110Hz-20kHz
Satellite_Sensitivity (2.83V@1m)

(2.83V@1m) 86dB
Speaker_Frequency Response (-6dB)

100Hz-20kHz
Speaker_Sensitivity (2.83V@1m)

88dB
Subwoofer_Frequency Response (-6dB)

35Hz-160Hz
Satellite Sensitivity

86dB @ 1 Watt/1 meter
Speaker Sensitivity

88dB @ 1 Watt/1 meter
Satellite Maximum Recommended Amplifier Power

100 Watts
Speaker Frequency Response

100Hz – 20kHz (–6dB)
Satellite Weight (kg)

0.8
Satellite Weight (lb)

1.75
Satellite Height (mm)

184
Satellite Height (in)

7-1/4
Satellite Width (mm)

102
Satellite Width (in)

4
Satellite Depth (mm)

89
Satellite Depth (in)

3-1/2
Speaker Height (mm)

102
Speaker Height (in)

4
Speaker Width (mm)

292
Speaker Width (in)

11-1/2
Speaker Depth (mm)

89
Speaker Depth (in)

3-1/2
Speaker Weight (lb)

3
Speaker Weight (kg)

1.4
Subwoofer Height (mm)

413
Subwoofer Height (in)

16-1/4
Subwoofer Width (mm)

279
Subwoofer Width (in)

11
Subwoofer Depth (mm)

349
Subwoofer Depth (in)

13-3/4
Subwoofer Weight (lb)

28
Subwoofer Weight (kg)

12.7
Weight

CENTER... 3 lb (1.4kg)
Weight

SATELLITES... 1.75 lb (0.8kg)
Weight

SUBWOOFER... 28 lb (12.7kg)
Dimensions (H x W x D)

CENTER... (not including shelf stand) 4 inch x 11-1/2 inch x 3-1/2 inch (102mm x 292mm x 89mm)
Dimensions (H x W x D)

SATELLITES... (not including shelf stands) 7-1/4 inch x 4 inch x 3-1/2 inch (184mm x 102mm x 89mm)
Dimensions (H x W x D)

SUBWOOFER... (including feet) 16-1/4 inch x 11 inch x 13-3/4 inch (413mm x 279mm x 349mm)
System Weight (kg)

16.5
System Weight (lb)

37.5
System_Frequency Response

35Hz-20kHz
System Frequency Response

35Hz – 20kHz (–6dB)
Subwoofer_Enclosure Type

Bass-reflex
Amplifier Power, RMS (watt)

100
Amplifier Power (RMS)

100 Watts
Frequency Response

35Hz – 160Hz (-6dB)
Subwoofer Transducer

8 inch (200mm) Woofer, bass-reflex enclosure
Speaker_Midrange Transducer

Dual 3" (75mm) driver, video-shielded
Speaker_High-Frequency Transducer

1/2" (13mm) titanium-laminate dome, video-shielded
Speaker_Maximum Recommended Amplifier Power (watt)

100
Speaker_Nominal Impedance (ohm)

8
Satellite_Midrange Transducer

3" (75mm) driver, video-shielded
Satellite_High-Frequency Transducer

1/2" (13mm) Titanium-laminate dome, video-shielded
Satellite_Maximum Recommended Amplifier Power (watt)

100
Satellite_Nominal Impedance (ohm)

8
Recommended Amplifier Power (RMS)

100 Watts
Nominal Impedance

8 ohms
Sensitivity (1 watt @ 1 meter)

86dB
Frequency Response

110Hz – 20kHz (-6dB)
High-Frequency Transducer (Tweeter)

.5 inch (13mm) (13mm) Titanium-laminate dome, video-shielded
Midrange Transducer

3 inch (75mm) Driver, video-shielded
Speaker_Midrange Transducer

Dual 3" (75mm) driver, video-shielded
Speaker_High-Frequency Transducer

1/2" (13mm) titanium-laminate dome, video-shielded
Speaker_Maximum Recommended Amplifier Power (watt)

100
Speaker_Nominal Impedance (ohm)

8
Recommended Amplifier Power (RMS)

100 Watts
Nominal Impedance

8 ohms
Sensitivity (1 watt @ 1 meter)

88dB
Frequency Response

100Hz – 20kHz (-6dB)
High-Frequency Transducer (Tweeter)

.5 inch (13mm) (13mm) Titanium-laminate dome, video-shielded
Midrange Transducer

Dual 3 inch (75mm) drivers, video-shielded
With four identical satellites, a matching horizontal center speaker and a floor-shaking 100-watt subwoofer, the SCS200.5 completes your surround system. The six satellites are true 2-way speakers with advanced titanium-laminate-dome tweeters and 3-inch drivers for more sound power and realism. The center channel speaker uses components that are identical to those used in the satellites for seamless pans, with two midranges for extra power and clarity in the dialogue channel, and is configured for horizontal placement on top of many televisions. The satellite and center speakers are all video-shielded for convenient placement near a television.
Images & Videos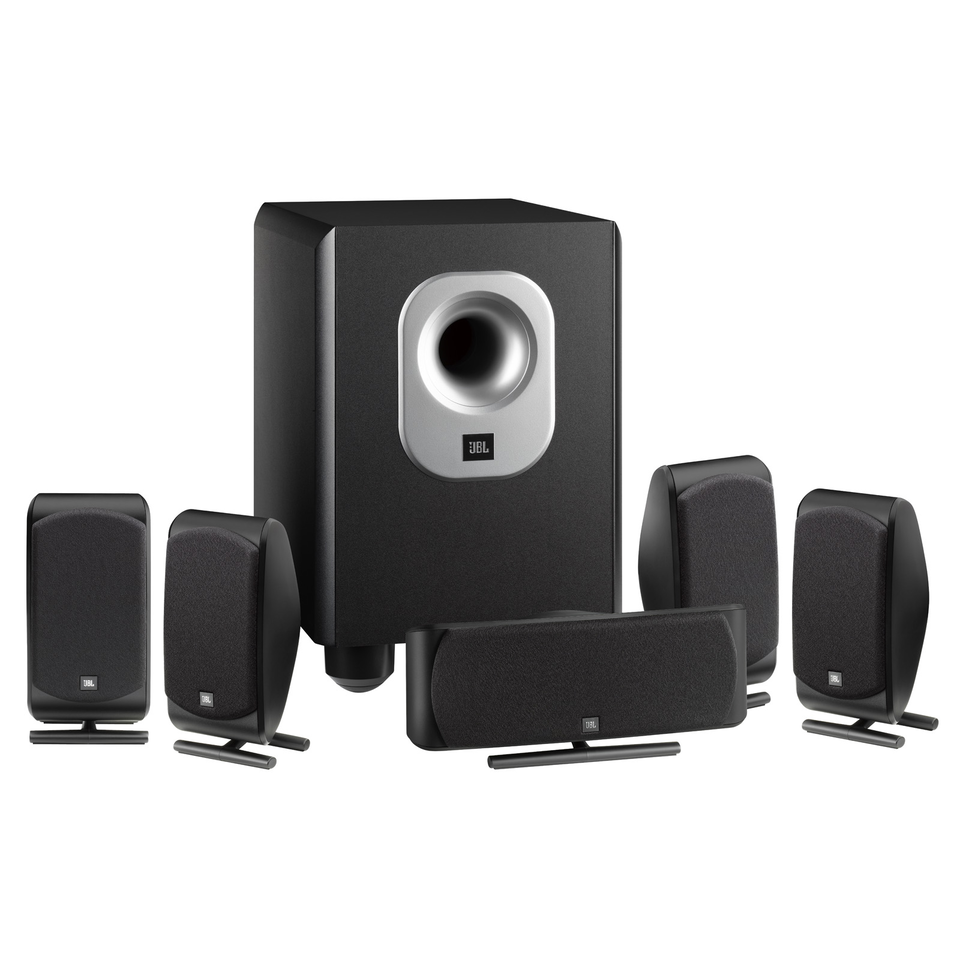 Can't find what you're looking for?
Call Us
Talk to a product expert
Call us now at: +61 291510376


Mon-Fri 8:00 AM to 5:00 PM (AEST)
E-mail Us
365 days a year

We will respond within one business day.
Email Us
Chat with Us
Mon-Fri 8:00 AM to 5:00 PM (AEST)