SCS 140
5.1-ch home cinema system with active subwoofer
Sold from 2003 until 2011
Product Specifications
Frequency Response

35Hz – 20kHz (-6dB)
Satellite Sensitivity

(2.83V/1m) 86dB
Satellite Frequency Response

120Hz – 20kHz
Satellite Nominal Impedance

4 Ohms
Speaker Sensitivity

(2.83V/1m) 88dB
Speaker Nominal Impedance

4 Ohms
Weight

SATELLITES... 0.5kg (1.1lb)
Dimensions (H x W x D)

SATELLITES... 111mm x 81mm x 95mm (4.4 inch x 3.2 inch x 3.7 inch)
System_Frequency Response

35Hz-20kHz
System Frequency Response

35Hz – 20kHz
Subwoofer_Enclosure Type

Bass Reflex Enclosure
Subwoofer Amplifier Power,RMS (watt)

100
Center Channel Amplifier Power,RMS (watt)

3.7
Speaker_Frequency Response

120Hz-20kHz
Speaker_Nominal Impedance (ohm)

4
Frequency Response

120Hz – 20kHz (-6dB)
Sensitivity (2.83 volts @ 1 meter)

86dB
Nominal Impedance

4 ohms
Recommended Amplifier Power (RMS)

10 – 50 Watts RMS per Channel
Center Channel Amplifier Power,RMS (watt)

3.7
Speaker_Frequency Response

120Hz-20kHz
Speaker_Nominal Impedance (ohm)

4
5.1-channel surround-sound system for home cinema.
Looking for big Hollywood sound but don't want the hassle of a massive speaker system? Well, you may be in luck. The JBL SCS 140 is among the smallest, most stylish home theatre system that JBL engineers have ever produced. This six-piece, 5.1-channel system surrounds you with distinct dialogue and crisp, accurate music and sound effects, as well as deep, floor-rumbling bass. It includes four two-way satellite speakers that feature high-end, titanium-laminate dome tweeters, a voice-matched, dual-driver centre speaker and a down-firing, 100-watt, powered subwoofer, measuring 1.5 cubic feet with a bass-reflex port. This system's high-tech features make it a prize for any home theatre. For example, its frequency response is a wide 35Hz to 20kHz. And we've magnetically shielded the centre and satellite speakers to keep them from causing interferences with your screen. The system also includes all the cables and wall-mount brackets, everything you need for installation. So, no need for a trip to the hardware store with this package. While we aren't ones to brag, we will say that the SCS 140 does deliver pure Hollywood excitement and perfectly fits in virtually any listening space.
The JBL® SCS 140 is a simple, all-in-one system that delivers the clear, muscular JBL sound. The result? Better performance than any stand-alone components – by far. And you get more rich, real, true music and movie experiences.
The SCS 140's satellite speakers provide strong midrange and high-frequency response even when the volume is way up. The high-frequency driver and the midrange driver are video-shielded to prevent interference with video screens, so put them wherever you like.
The centre channel of the SCS 140 is probably the hardest-working speaker in a home theatre system. It gives you great power handling and efficiency, plus clear dialogue from even the most dynamic movie soundtracks.
A fast-moving, 8-inch (200mm) woofer and up to 100 watts of amplification produce clean, lifelike bass in the SCS 140's 100-watt powered subwoofer. A bass-reflex enclosure spreads the response with a double peak, extending it far into the bass region. The effect? Your movies will shake you.
The SCS 140 includes three cables for connecting your receiver to the rear satellite speakers, the receiver to the subwoofer, and the subwoofer to the front satellites and centre speaker. It also has wall-mount brackets so you can put your satellite speakers anywhere in your home theatre.
Images & Videos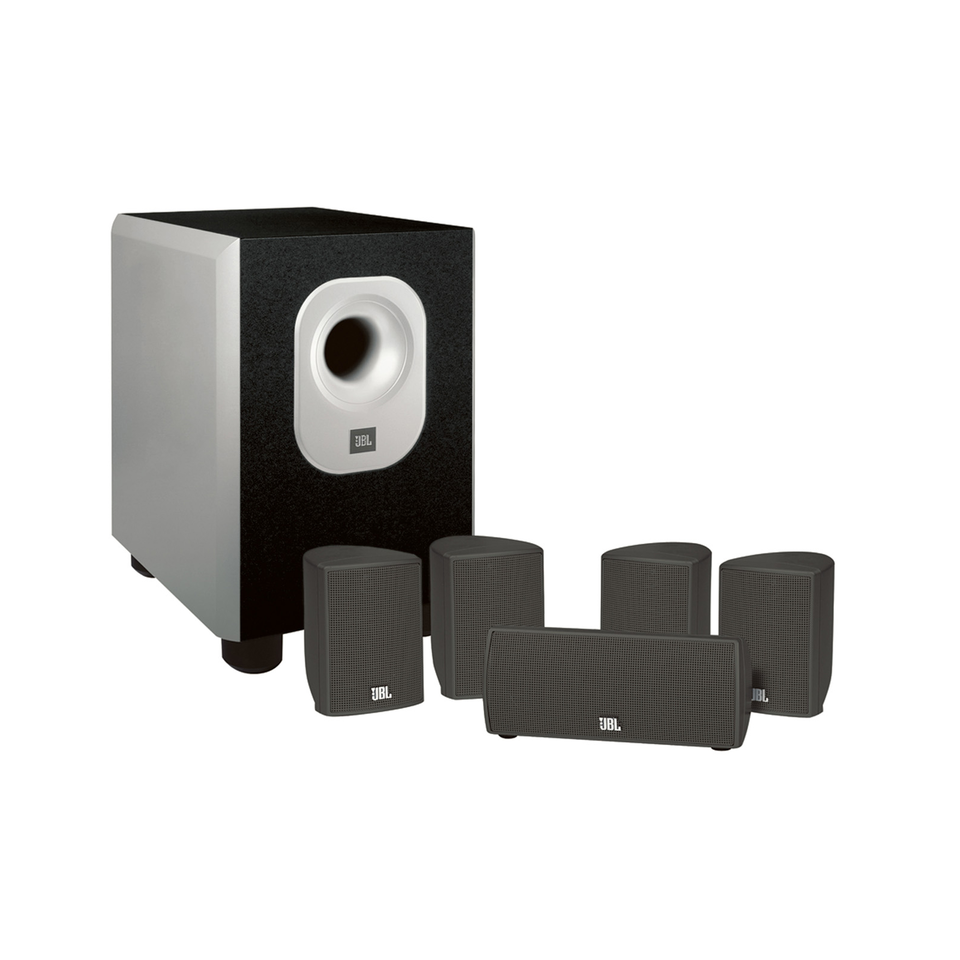 Can't find what you're looking for?
Call Us
Talk to a product expert
Call us now at: +61 291510376


Mon-Fri 8:00 AM to 5:00 PM (AEST)
E-mail Us
365 days a year

We will respond within one business day.
Email Us
Chat with Us
Mon-Fri 8:00 AM to 5:00 PM (AEST)