Cinesystem 500
5.1-channel home theatre system with 150-watt powered subwoofer and 75-watt-per-channel receiver
Getting started with your Cinesystem 500
Product Specifications
Speaker Enclosure Type

Sealed
Finish

Black
Speaker Sensitivity

(2.83V@1m) 89dB
Subwoofer Maximum Recommended Amplifier Power

150W
Satellite Maximum Recommended Amplifier Power

100W
Speaker Maximum Recommended Amplifier Power

100W
Satellite Nominal Impedance

8 ohms
Speaker Nominal Impedance

8 ohms
Subwoofer Crossover Frequency

50Hz-200Hz (variable)
Satellite Crossover Frequencies

3.7kHz
Subwoofer_Frequency Response

(-6dB) 32Hz-150Hz
Satellite Sensitivity

(2.83V@1m) 86dB
Speaker Crossover Frequencies

3.7kHz
Speaker Weight (lb)

3.2
Subwoofer Depth (mm)

355
Satellite Width (mm)

121
Subwoofer Weight (lb)

22
Speaker Depth (in)

3-3/8
Subwoofer Height (mm)

483
Subwoofer Depth (in)

14
Speaker Width (in)

12
Subwoofer Weight (kg)

10
Satellite Depth (mm)

86
Speaker Width (mm)

305
Speaker Height (in)

4-7/8
Satellite Height (mm)

289
Satellite Depth (in)

3-3/8
Satellite Height (in)

11-3/8
Speaker Weight (kg)

1.45
Speaker Height (mm)

124
Subwoofer Height (in)

19
Subwoofer Width (mm)

355
Satellite Width (in)

4-3/4
Speaker Depth (mm)

86
Subwoofer Width (in)

14
Satellite Weight (lb)

3.2
Satellite Weight (kg)

1.45
Connections

(Subwoofer) Left and Right RCA line-level inputs, LFE inputs; (Satellite/Center Speakers) Push-spring terminals
Number of Channels

5.1
Subwoofer Power Requirement

120V/60Hz, 150W (US); 220V/50Hz, 150W (EU)
Power Requirement

120V/60Hz, 150W (US); 220V/50Hz, 150W (EU)
System Weight (kg)

17.25
System Frequency Response

(-6dB) 32Hz–20kHz
Power Consumption (Full Power/Idle)

300W (2.5A@120V) peak; <1W (8mA@120V) standby
System Weight (lb)

38
Subwoofer Controls

Volume, crossover frequency, phase
Subwoofer_Enclosure Type

Ported (down-firing)
Subwoofer Connections

Left and right RCA line-level inputs, LFE inputs
Speaker Low-Frequency Transducer

Dual 3" (75mm) PolyPlas cones, video-shielded
Speaker Wall-Mount Capable

Yes
Speaker High-Frequency Transducer

1" (25mm) titanium-laminate dome, video-shielded
Satellite Enclosure Type

Sealed
Satellite High-Frequency Transducer

1" (25mm) titanium-laminate dome, video-shielded
Satellite Low-Frequency Transducer

Dual 3" (75mm) PolyPlasTM cones, video-shielded
Two world-class brands come together to bring you amazing home entertainment.
The Cinesystem 500 brings two audio authorities together to raise your home theatre to the next level of personal enjoyment. The Harman Kardon® brand – a specialist in home audio since the 1950s – supplies its AVR 70 receiver to play movies, music, games and other media. The JBL® brand, which engineers speakers for the most prominent movie theatres and concert venues, contributes its 5.1-channel, six-piece Cinema 500 speaker system. When the AVR 70 pours audio/video entertainment through the Cinema 500 speakers, you benefit from the two brands' combined expertise. The AVR 70 uses HDMI® inputs, a built-in USB port and other connectors to accept signals from high-definition television, AM/FM radio and other sources, and can process the signals in Dolby® or DTS® surround sound – technology that filmmakers use. The receiver feeds the sound to the Cinema 500 system, which has four identical, two-way, video-shielded satellite speakers, voice-matched with each other and with a video-shielded, dual-midrange centre speaker, plus an 8-inch (200-millimetre), 150-watt subwoofer. You'll hear strong, clear, accurate sound ranging from deep bass at 32Hz to high notes at 20kHz. Two of the world's most renowned and respected brands doing what they do they best – that's the Cinesystem 500.
The Harman Kardon AVR 70 delivers solid, detailed sound at 75 watts per channel. Optimized to fill an average-sized home theatre with anything but average audio, the AVR 70 ensures that your music will always hit the right notes, sound effects will always feel realistic, and dialogue will always be delivered crisply.
Realistic, high-impact bass is the not-so-secret key to movie excitement. The Cinema 500's subwoofer features a fast-moving, 8-inch (200-millimetre) woofer and 150 watts of amplification for clean, lifelike bass. Phase, level and bass-boost controls permit easy tuning of bass performance for room acoustics and personal preferences, and line-level and LFE subwoofer inputs ensure noise-free connections to virtually any audio/video receiver.
The Cinema 500's satellite speakers provide strong midrange and high-frequency response even when you turn the volume way up. The high-frequency driver and the midrange driver are video-shielded to prevent interference with video screens, so you can put them wherever you like.
3D movies play as vividly and realistically as they would in a movie theatre, thanks to the HDMI connectivity on the AVR 70. Experience everything from a 3D TV to a 3D Blu-ray Disc™ recording with an astonishing level of realism. An Audio Return Channel simplifies setup by feeding audio back from a "smart TV" through the AVR.
The Cinesystem 500's Cinema 500 home theatre speaker system delivers the full impact of a movie by immersing you in the action with four surround-sound satellite speakers, a dedicated centre-channel speaker and an omnidirectional, powered subwoofer. We've engineered the components to work together and make your experience sound as epic as what's on the screen.
The AVR 70 features three HDMI inputs for all of your modern digital video sources. It also has two composite video inputs for legacy sources. Three digital audio inputs and five analogue inputs keep you connected to all your audio sources, while a front-panel USB port allows you to play MP3 and WMA files.
Hear films the way the filmmakers intend them to sound. The AVR 70's Dolby TrueHD and DTS-HD Master Audio™ decoding create an immersive, high-resolution sound environment that matches the high-resolution HDMI video from HD sources such as Blu-ray Disc recordings.
We've voice-matched the Cinema 500's centre and satellite speakers to keep sounds consistent as they move from speaker to speaker – and to create 360-degree surround-sound environments that mimic being inside a movie's settings. Dual midrange drivers increase the speakers' power handling and efficiency for high volume output without distortion. These powerful speakers are perfect if you set up your system in a large setting (or if you simply want to annoy your neighbours).
While some people sleep, you stay up to watch. But how do you enjoy the full experience of the AVR 70 without waking anyone up? Use night mode, which reduces the volume of loud sounds and increases the volume on quiet sounds. Now you can enjoy a full experience at quiet listening levels without having to adjust the volume all the time.
The AVR 70 comes with a fully functional IR (infrared) remote control that can make other remotes disappear. Optimized to run most of the devices in your home theatre system, this remote eliminates the need for a table full of remotes. Instead, it enables you to return your coffee table to its intended purpose: a footrest.
Images & Videos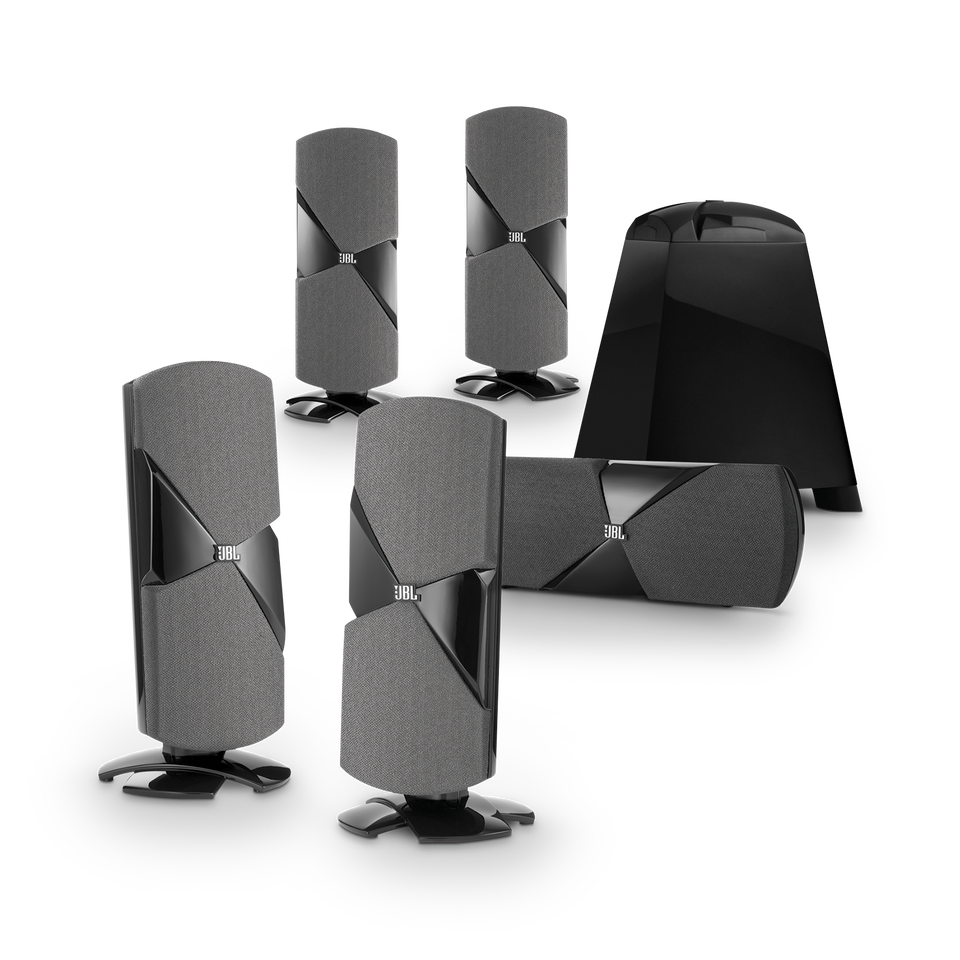 Can't find what you're looking for?
Call Us
Talk to a product expert
Call us now at: +61 291510376


Mon-Fri 8:00 AM to 5:00 PM (AEST)
E-mail Us
365 days a year

We will respond within one business day.
Email Us
Chat with Us
Mon-Fri 8:00 AM to 5:00 PM (AEST)