Cinema 300
5.1-channel home cinema system with active 150-watt subwoofer
Getting started with your Cinema 300
Product Specifications
Series

Cinema Series
Finish

Black
Speaker Enclosure Type

Sealed
Satellite Sensitivity

(2.83V@1m) 86dB
Subwoofer_Frequency Response

(-6dB) 32Hz-150Hz
Satellite Maximum Recommended Amplifier Power

100W
Satellite Crossover Frequencies

3.7kHz
Speaker Crossover Frequencies

3.7kHz
Subwoofer Maximum Recommended Amplifier Power

150W
Speaker Maximum Recommended Amplifier Power

100W
Satellite Nominal Impedance

8 ohms
Speaker Sensitivity

(2.83V@1m) 89dB
Subwoofer Crossover Frequency

50Hz-200Hz (variable)
Speaker Nominal Impedance

8 ohms
Speaker Depth (mm)

86
Satellite Depth (in)

3-3/8
Speaker Depth (in)

3-3/8
Speaker Weight (lb)

3.2
Speaker Width (in)

12
Speaker Height (in)

4-7/8
Subwoofer Depth (in)

14
Subwoofer Height (in)

19
Speaker Width (mm)

305
Subwoofer Width (mm)

355
Speaker Weight (kg)

1.45
Subwoofer Width (in)

14
Subwoofer Weight (kg)

10
Subwoofer Weight (lb)

22
Subwoofer Depth (mm)

355
Satellite Height (mm)

235
Satellite Width (in)

4-3/4
Satellite Width (mm)

121
Satellite Depth (mm)

86
Satellite Weight (lb)

2
Satellite Weight (kg)

0.9
Satellite Height (in)

9-1/4
Speaker Height (mm)

124
Subwoofer Height (mm)

483
Connections

(Subwoofer) Left and Right RCA line-level inputs, LFE inputs; (Satellite/Center Speakers) Push-spring terminals
System Weight (lb)

33.2
Number of Channels

5.1
Subwoofer Power Requirement

120V/60Hz, 150W (US); 220V/50Hz, 150W (EU)
System Frequency Response

(-6dB) 32Hz–20kHz
System Weight (kg)

15.45
Power Requirement

120V/60Hz, 150W (US); 220V/50Hz, 150W (EU)
Power Consumption (Full Power/Idle)

300W (2.5A@120V) peak; <1W (8mA@120V) standby
Subwoofer Controls

Volume, crossover frequency, phase
Subwoofer_Enclosure Type

Ported (down-firing)
Subwoofer Low-Frequncy Transducer

8" (200mm) cone (down-firing)
Subwoofer Connections

Left and right RCA line-level inputs, LFE inputs
Speaker Wall-Mount Capable

Yes
Speaker High-Frequency Transducer

1" (25mm) titanium-laminate dome, video-shielded
Speaker Low-Frequency Transducer

Dual 3" (75mm) PolyPlas cones, video-shielded
Satellite Enclosure Type

Sealed
Satellite High-Frequency Transducer

1" (25mm) titanium-laminate dome, video-shielded
Satellite Low-Frequency Transducer

3" (75mm) PolyPlasTM cone, video-shielded
Don't let the size fool you.
Astonishingly small, the JBL® Cinema 300 home theatre speaker system provides a feel-it-in-your-chest movie theatre experience. The combination of a dual-midrange centre-channel speaker, four matching satellite speakers and a 150-watt subwoofer creates a powerful home theatre experience from a deceptively small package. The JBL engineering that creates the speaker systems used in the world's most amazing movie theatres now delivers the same quality of surround sound for a compact home system. From dialogue that is crisp and accurate replayed from voice-matched centre and satellite speakers to floor-rumbling bass via a 150-watt subwoofer, the JBL Cinema 300 system makes your living room feel more like a top-of-the-line movie house.
The JBL Cinema 300 home theatre speaker system delivers the full impact of a movie by immersing you in the action with four surround-sound satellite speakers, a dedicated centre-channel speaker and an omnidirectional, powered subwoofer. All of these components are engineered to work together and make your experience sound as epic as the action on the screen.
Realistic, high-impact bass is the not-so-secret key to movie excitement. The JBL Cinema 300's subwoofer features a fast-moving, 8-inch (200-millimetre) woofer and 150 watts of amplification for clean, lifelike bass. Subwoofer phase, level and bass-boost controls permit easy tuning of bass performance to suit room acoustics and your personal preferences, and line-level and LFE (low-frequency effects) subwoofer inputs ensure noise-free connections to virtually any audio/video receiver.
The Cinema 300's four identical satellite speakers are voice-matched to the centre speaker to ensure that sound remains consistent as it moves from speaker to speaker. This technology enables the Cinema 300 to create 360-degree surround-sound environments that create the experience of being in the settings portrayed on the screen.
Dual-midrange drivers used within the Cinema 300's most prominent speaker let you crank up the volume without distortion. Playback levels can get much louder without losing centre-channel distinction or allowing any disruptive bleeding of the sound mix.
A down-firing bass driver prevents a subwoofer's sound output from interacting with nearby walls, causing unwanted reflections and muddying the sound. Instead, the Cinema 300's subwoofer interacts principally with your listening room's floor, delivering a world of bass that delights the senses.
The Cinema 300's speakers feature our exclusive Weave design, which makes them look less like speakers and more like a part of your room's décor. Dynamic in appearance, this sculpted, high-gloss design stands out while simultaneously blending in with your own sense of style.
Images & Videos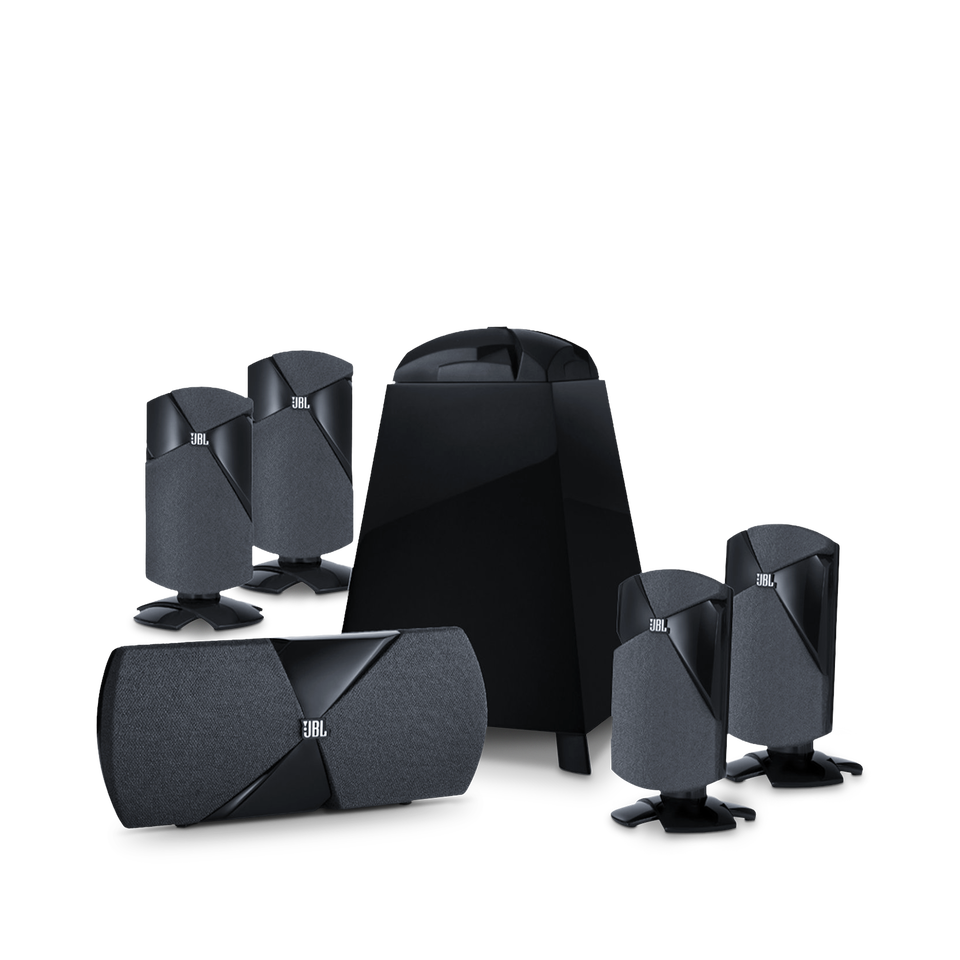 Can't find what you're looking for?
Call Us
Talk to a product expert
Call us now at: +61 291510376


Mon-Fri 8:00 AM to 5:00 PM (AEST)
E-mail Us
365 days a year

We will respond within one business day.
Email Us
Chat with Us
Mon-Fri 8:00 AM to 5:00 PM (AEST)