SONNET
Powered Satellite Speakers & Subwoofer
Sold from 2001 until 2001
Product Specifications
Input Sensitivity

400 mV rms for rated power output
Frequency Response

45Hz – 20kHz
Signal-to-Noise Ratio

>80 dB
Input Impedance

>10k ohms
MSRP U.S.

$99.95 per system
Dimensions (H x W x D)

SATELLITES... Height... 4.38 inch; Width... 2.13 inch; Depth... 2.5 inch
Dimensions (H x W x D)

SUBWOOFER... Height... 8.75 inch Width... 7.25 inch Depth... 7.5 inch
Drivers

4-inch woofer
Amplifier Power (RMS)

20 watts @ 10% THD
Drivers

Two mid-range and one tweeter
Amplifier Power (RMS)

4 watts per satellite @ 10% THD
The JBL Sonnet speaker system includes two desktop speakers and a subwoofer. Both speakers and the subwoofer are magnetically shielded to provide the greatest protection against image distortion on a computer monitor.
Images & Videos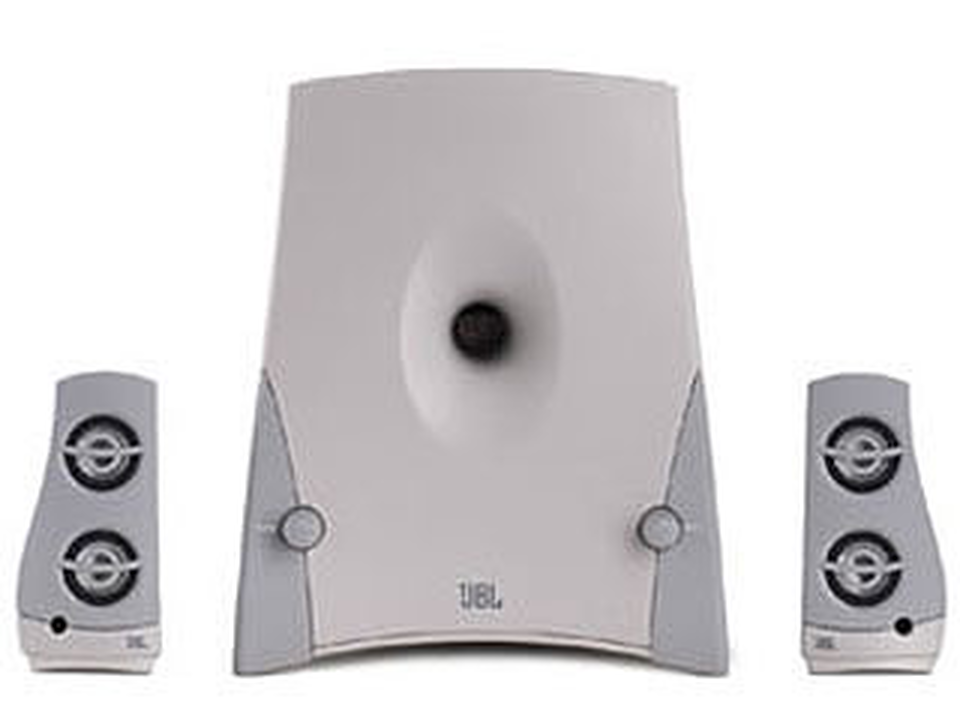 Can't find what you're looking for?
Call Us
Talk to a product expert
Call us now at: +61 291510376


Mon-Fri 8:00 AM to 5:00 PM (AEST)
E-mail Us
365 days a year

We will respond within one business day.
Email Us
Chat with Us
Mon-Fri 8:00 AM to 5:00 PM (AEST)