Register your product
Registering your product is simple, fast & Secure
New Customers
Creating an account is easy. Just fill in the form below and enjoy the benefits of having an account.
Already Have an Account? Log in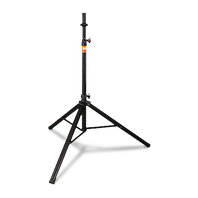 JBL Tripod Stand (Manual Assist)
JBL TRIPOD MA
Can't find what you're looking for?
Call Us
Talk to a product expert
Call us now at: +61 291510376


Mon-Fri 8:00 AM to 5:00 PM (AEST)
E-mail Us
365 days a year

We will respond within one business day.
Email Us
Chat with Us
Mon-Fri 8:00 AM to 5:00 PM (AEST)