CONTROL NOW AW
2-Way, Dual 4 inch Bookshelf/Wall-Mount/Corner-Mount Speaker
Vendido desde 2008 hasta 2012
Especificaciones del producto
Series

Control Series
Type

All-Weather Speakers
Wall-Mount Capable

Yes
Grille Color

White
Finish

White
MSRP U.S.

$279.95 each
High-Frequency Transducer

3/4" (19mm) Titanium-laminate dome, shielded; waveguide
Crossover Frequencies

2000Hz – 18dB/octave; woofer 36dB/octave tweeter;
Frequency Response

(-6dB) 80Hz – 30kHz
Maximum Recommended Amplifier Power

150W
Power Handling (Recommended)

50W
Nominal Impedance

8 ohms
Power Handling (Peak)

300W
Sensitivity

(2.83V@1m) 90dB
Crossover Point

2kHz
Weight (lb)

6.6
Weight (kg)

3
Height (mm)

127
Width (mm)

364
Depth (mm)

251
Width ( in)

14-5/16
Height (in)

5
Depth (in)

9-7/8
Low-Frequency Transducer

Dual 4" (100mm) PolyPlasTM, shielded
A 90-degree speaker that can go nearly anywhere, and sound gorgeous everywhere.
For more than 60 years, JBL has been the clear favorite of leading recording artists and sound engineers around the world, providing best-in-class audio equipment for concert halls, recording studios and movie theaters everywhere. Now the company that sets the standards changes the rules, with JBL Control NOW™ AW speakers. Incorporating innovative proprietary technologies into an ingenious and uniquely versatile design, JBL Control NOW AW speakers will deliver evenly distributed sound with minimal distortion at any volume level in any listening environment, indoors or out*. Media rooms, rec rooms, kitchens, decks, pool houses, patios – anywhere you want great sound and need installation flexibility – JBL Control NOW AW speakers are the high-style, high-performance choice. JBL Control Now AW speakers are available in a white finish with white grille.*Please note that while the JBL Control NOW AW is an all-weather outdoor speaker, it is not waterproof. It should be sheltered from direct exposure to ice, snow and sustained moisture.
JBL engineers designed the JBL Control NOW loudspeaker to deliver enhanced, room-filling sound from a compatible AVR (audio/video receiver) or 25- to 300-watt power amplifier.
Horizontally. Vertically. On a bookshelf. On the ceiling. The JBL Control NOW speaker gives you numerous installation solutions – and world-class sound. You can wall-mount or corner-mount the speaker, set it on a shelf or place it in midair with an optional floor stand (available separately).
The JBL Control NOW's stiff, lightweight, 4-inch (100-millimeter), PolyPlas™ low-frequency transducers provide maximum bass response and reproduce vocals with incredible accuracy. They also minimize distortion, even at high volumes. With these woofers and a 3/4-inch (19-millimeter) titanium-laminate tweeter, the JBL Control NOW speaker gives you true audio reproduction.
With a frequency response of 80Hz to 30kHz, the JBL Control NOW reproduces a full sound range from deep bass tones to ultrahigh frequencies. It also features power handling of 50 watts continuous and 300 watts peak to give you all the volume you need.
Put the JBL Control NOW speaker anywhere you like – even near your TV or other video display. Other speakers placed so close might cause interference on the screen, but we've magnetically shielded the JBL Control NOW to block interference.
Single-channel wiring, two-channel wiring for even sound distribution, two-channel stereo wiring, four-channel wiring – the JBL Control NOW speaker can handle them all. Run your audio any way you like.
Imágenes y vídeos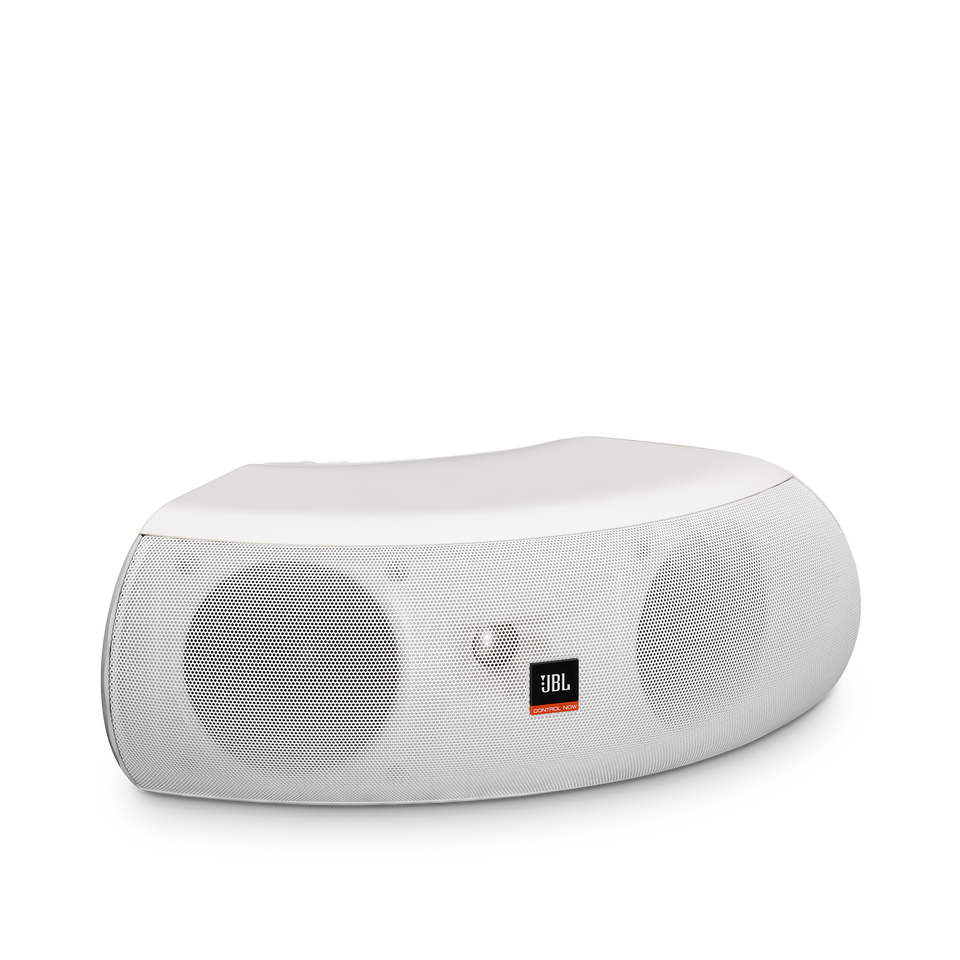 ¿No encuentras lo que buscas?
Contacte con Nosotros
Si compraste en JBL y necesitás realizar una consulta o información sobre tu pedido,
buscas el Live Chat en JBL.com
Horario de Atención
De Lunes a Viernes: 08:00 a.m a 6:00 p.m
Sábados: 09:00 a.m a 12:00 p.m
Si necesita atención con respecto al soporte del producto o garantías después de 10 días de la compra, contactános utilizando el canal de postventa a continuación:
Posventa
Habla con un experto sobre nuestros productos
Posventa a este número: 0800-333-0212


De Lunes a Viernes:
09:00 a.m a 6:00 p.m
Sábados:
09:00 a.m a 12:00 p.m
Envíanos un correo electrónico
los 365 días del año.


Envíanos un correo electrónico