GRAND TOURING GTO 5355
660-Watt 5-Channel Car Audio Amplifier
Especificaciones del producto
Series

Grand Touring Series
Number of Channels/Type

4 Channels
MSRP U.S.

$524.95 each
Remote Bass-Level Control Included

Not included
Frequency Response

10Hz–83kHz (-3dB, front & rear channels); 20Hz–250Hz (-3dB, subwoofer channel)
Signal-to-Noise Ratio

85dBA
THD + N

0.03%
2-Ohm Power Output

360W RMS
4-Ohm Power Output

150W RMS
Input Sensitivity

100mV
Total Peak Power Output

660
Depth (mm)

470
Height (mm)

53
Width (in)

10-3/8
Depth (in)

18-9/16
Width (mm)

263
Height (in)

2-1/8
660-Watt 5-Channel Car Audio Amplifier with built in variable electronic crossover and variable bass boost. The GTO5355 is designed to drive and entire car audio system including subwoofers.
The JBL® GTO5355 full-range amplifier can wield a formidable 75 watts per channel through four channels, plus 360 watts through a fifth. But don't worry about all that power making anything overheat; the GTO5355 has an aluminum heatsink to keep it under control.
The JBL® GTO5355 has a 12-decibel-per-octave electronic crossover – variable from 32Hz to 320Hz – that lets you optimize your car audio system's tuning based on the system's components and their location. The transition from bass to higher frequencies is under your command.
For drivers who want to control the power of their car audio system's lowest tones, the JBL® GTO5355 offers a bass-boost control. Adjust the bass by up to 12 decibels – or leave it alone. The choice and the power are all yours.
For a truly immersive audio experience that makes you feel like you're on stage with your favorite musicians, two channels or even four aren't enough. The JBL® GTO5355 offers four full-range channels plus one devoted strictly to bass tones.
The GTO5355's full-range channels have a 10Hz to 83kHz frequency response stretching above, through and below the range of human hearing. Its low-frequency channel concentrates on the 20Hz to 250Hz range. From symphonies to rap, there's no sound that the GTO5355 can't handle.
Imágenes y vídeos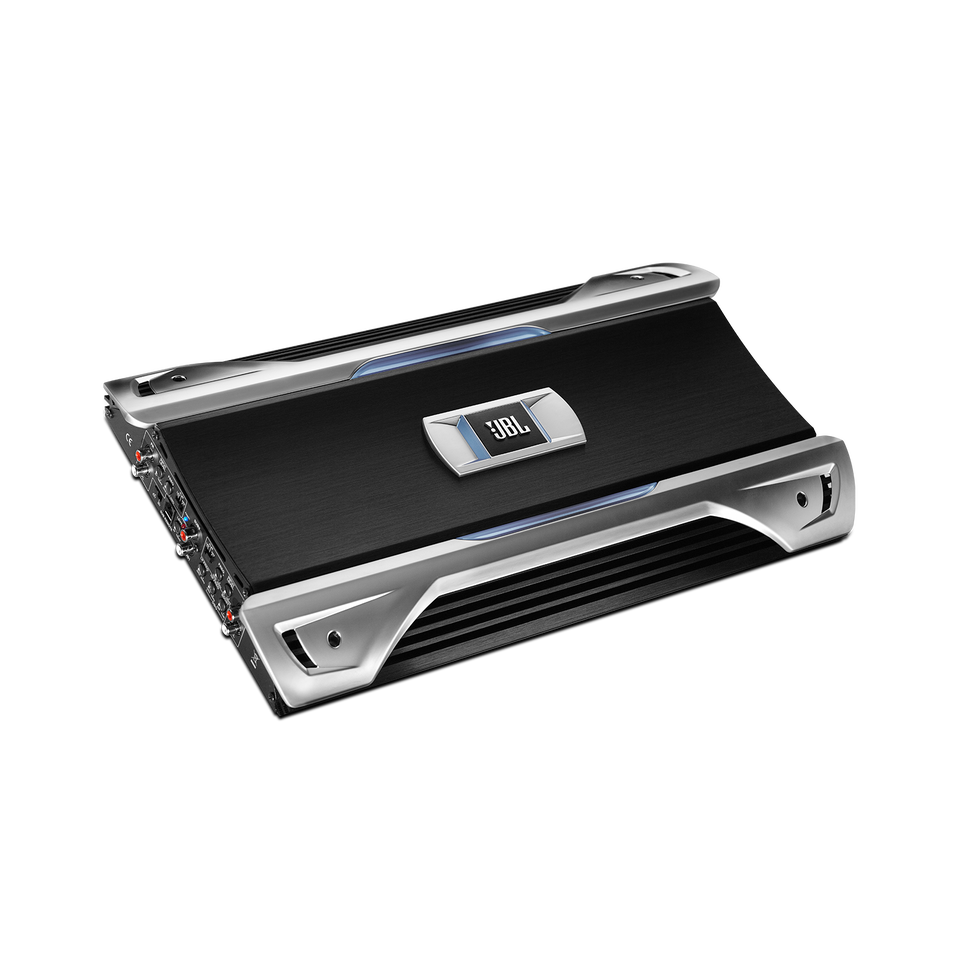 ¿No encuentras lo que buscas?
Contacte con Nosotros
Si compraste en JBL y necesitás realizar una consulta o información sobre tu pedido,
buscas el Live Chat en JBL.com
Horario de Atención
De Lunes a Viernes: 08:00 a.m a 6:00 p.m
Sábados: 09:00 a.m a 12:00 p.m
Si necesita atención con respecto al soporte del producto o garantías después de 10 días de la compra, contactános utilizando el canal de postventa a continuación:
Posventa
Habla con un experto sobre nuestros productos
Posventa a este número: 0800-333-0212


De Lunes a Viernes:
09:00 a.m a 6:00 p.m
Sábados:
09:00 a.m a 12:00 p.m
Envíanos un correo electrónico
los 365 días del año.


Envíanos un correo electrónico