GRAND TOURING GTO 24001
2400 Watt Mono Subwoofer Amplifier
Especificaciones del producto
Series

GTO
Width( in)

10-3/8
Maximum input signal

6V
Amplifier Power (RMS)

1750W x 1 channel @ 4 ohms 2400W x 1 channel @ 2 ohms
Signal-to-Noise Ratio

97dBA (reference rated power into 4 ohms)
Total Harmonic Distortion

0.5% (rated power @ 4 ohms)
Frequency Response

20Hz – 320Hz (–3dB)
MSRP U.S.

$1200 each
4-Ohm Power Output

1700W RMS x 1 channel
2-Ohm Power Output

2400W RMS x 1 channel
Total Peak Power Output (watt)

2400
Signal-to-Noise Ratio

97dBA
Frequency Response (-3dB)

20Hz–320Hz
THD + N

0.50%
Input Sensitivity

200mV
Total Peak Power Output

2400
Frequency Response

20Hz–320Hz
Maximum Input Signal

6V
Height (mm)

53
Width (mm)

263
Depth (mm)

630
Height (in)

2-1/8
Depth (in)

24-13/16
Width (in)

10-3/8
Dimensions

630mm x 263mm x 53mm (L x W x H)
Massive bass power that puts you in the driver's seat.
2400 Watt Mono Subwoofer Amplifier with built-in variable electronic crossover, Dynamic Bass Optimization Circuit (DBO) crossover and included Remote Bass Level control.
Cars are small, and the space inside them is a challenge to any audio engineer – even JBL engineers. But the GTO24001 gives you big, commanding sound. You'll have 2400 watts of RMS at an impedance of two ohms and 1700 at four ohms.
The GTO24001's variable electronic crossover (at 12 decibels per octave) lets you optimize tuning based on your speaker's location and components. And you can do it easily – even if you're not an audio engineer.
Dynamic Bass Optimization (DBO) is a JBL technology that lets you fine-tune your system's bass output better than conventional bass-equalization circuits can. It includes a frequency control for the high-pass filter and a boost control that provides up to 12 decibels of bass boost.
With a frequency response of 20Hz – 320Hz, the GTO24001 reproduces virtually all deep bass tones cleanly. Its full-range preamp outputs allow for multiple hookups without high-loss Y-adapters or signal splitters. Music reaches the amp and passes through it with clarity and fidelity.
The GTO24001 includes a remote bass-level control connector for on-the-fly bass-output changes. Plug the optional remote level control into the connector, and you can adjust the level of bass as you drive.
Imágenes y vídeos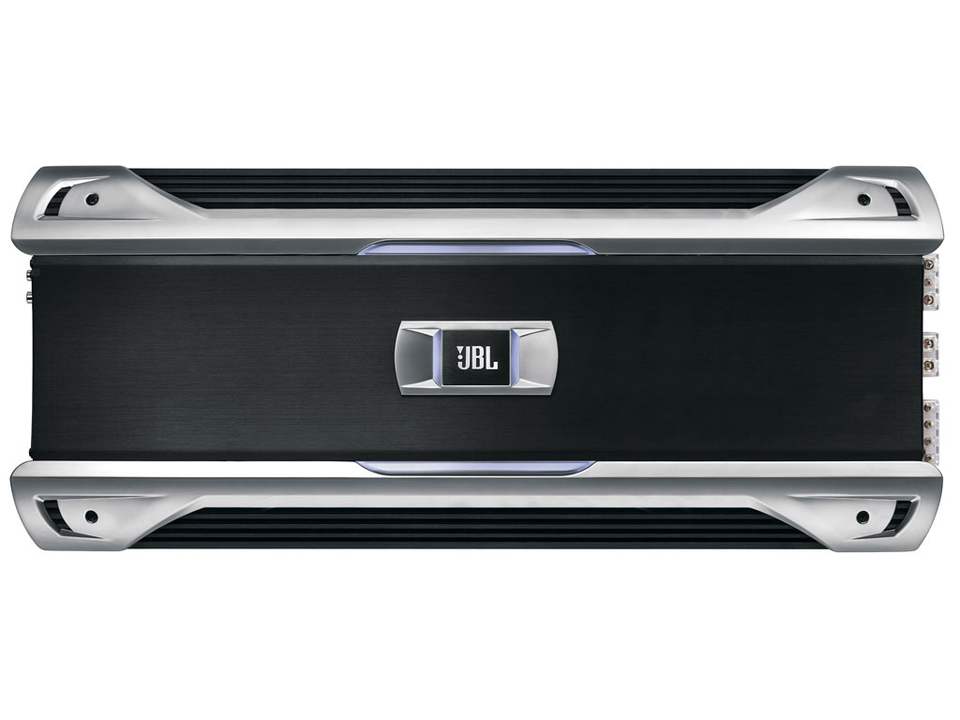 ¿No encuentras lo que buscas?
Contacte con Nosotros
Si compraste en JBL y necesitás realizar una consulta o información sobre tu pedido,
buscas el Live Chat en JBL.com
Horario de Atención
De Lunes a Viernes: 08:00 a.m a 6:00 p.m
Sábados: 09:00 a.m a 12:00 p.m
Si necesita atención con respecto al soporte del producto o garantías después de 10 días de la compra, contactános utilizando el canal de postventa a continuación:
Posventa
Habla con un experto sobre nuestros productos
Posventa a este número: 0800-333-0212


De Lunes a Viernes:
09:00 a.m a 6:00 p.m
Sábados:
09:00 a.m a 12:00 p.m
Envíanos un correo electrónico
los 365 días del año.


Envíanos un correo electrónico